Hot Spot & Wound Care Ointment
The first product to combine the natural power of Manuka Honey and MicroSilver BG®, Silver Honey® Hot Spot & Wound Care is dog wound care that's tough on bacteria but gentle on skin. Proven to stop 99.9% of bacteria immediately to start healing faster, its revolutionary formula provides long-lasting protection and moisturizes the treatment area. Fast-acting antibiotic-free treatment of hot spots, dermatitis, cuts, abrasions, sores, rashes and lesions.  
SAFE: Effective and natural ingredients for rapid healing on all animals, all species
PROTECTION: Fast healing and protection from infection
ANTIBIOTIC-FREE: Medical-grade ingredients kill 99.9% of germs immediately without the use of antibiotics
SOOTHING: Soothes discomfort and helps reduce the desire to bite and scratch
ANY WOUND: Hot spots, rashes, itchy skin, redness, cuts, chapped skin, paw irritations, etc.
TARGETED APPLICATION: The 2 oz. ointment is ideal for targeted applications and for treating wounds or skin tissue with long-term scabbing.
View full details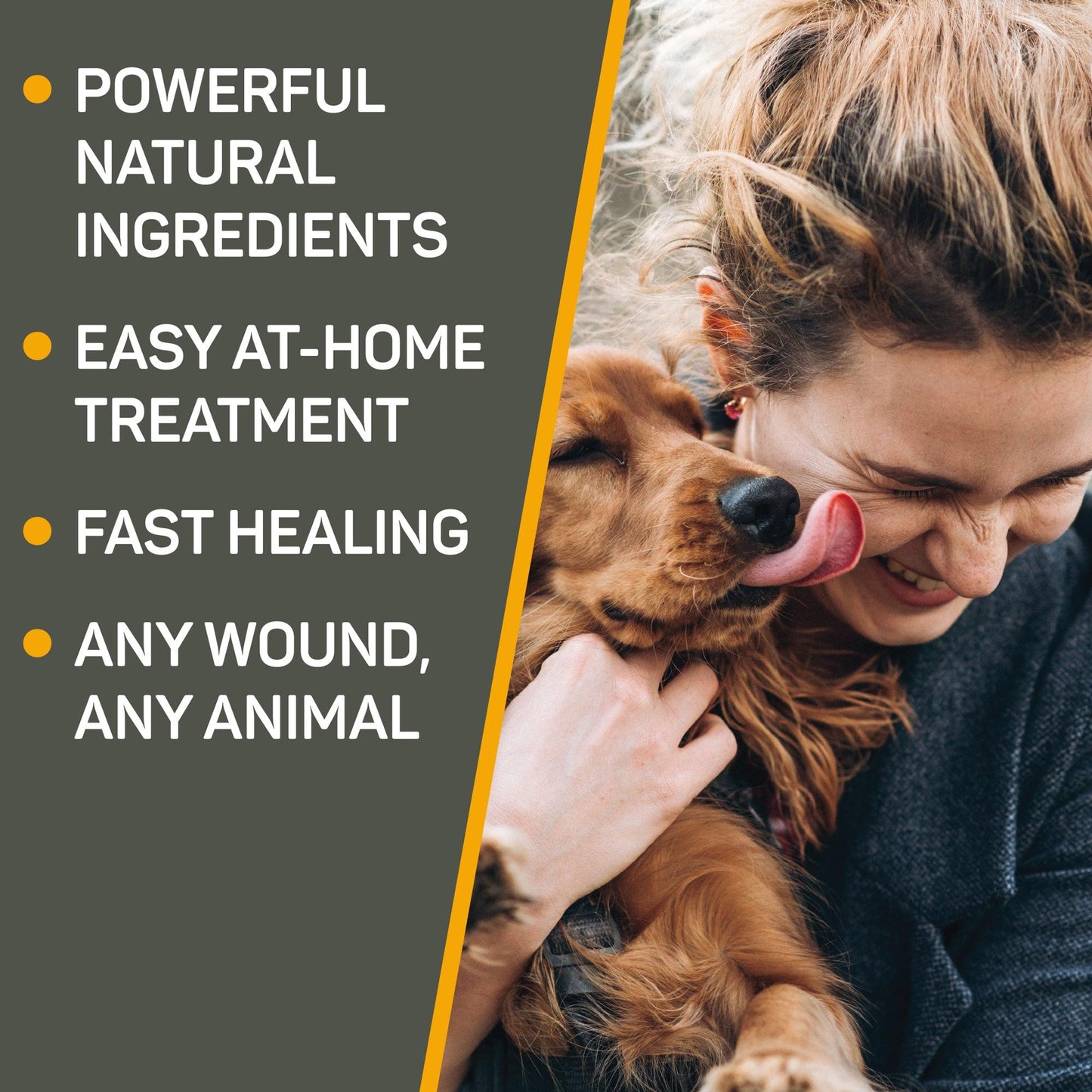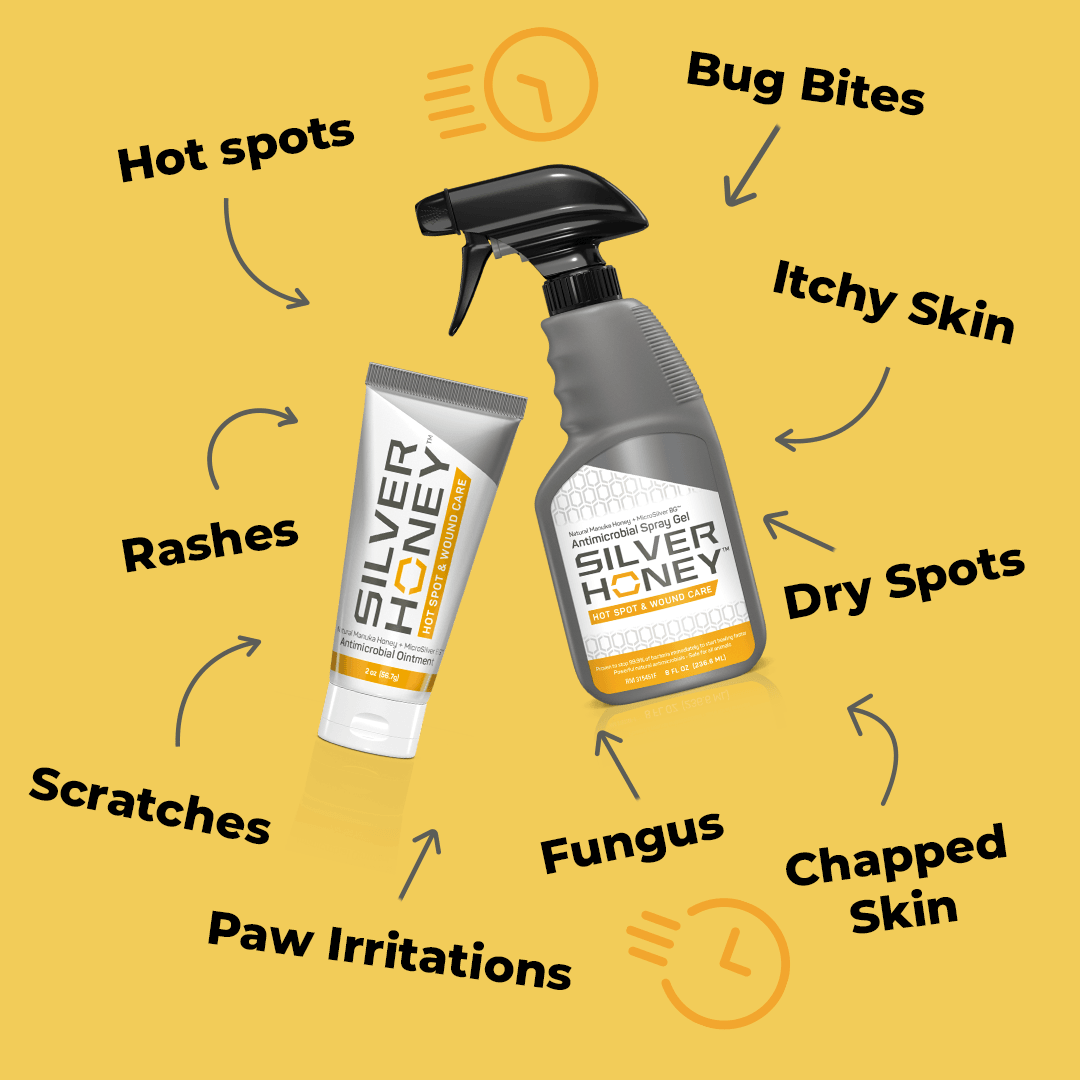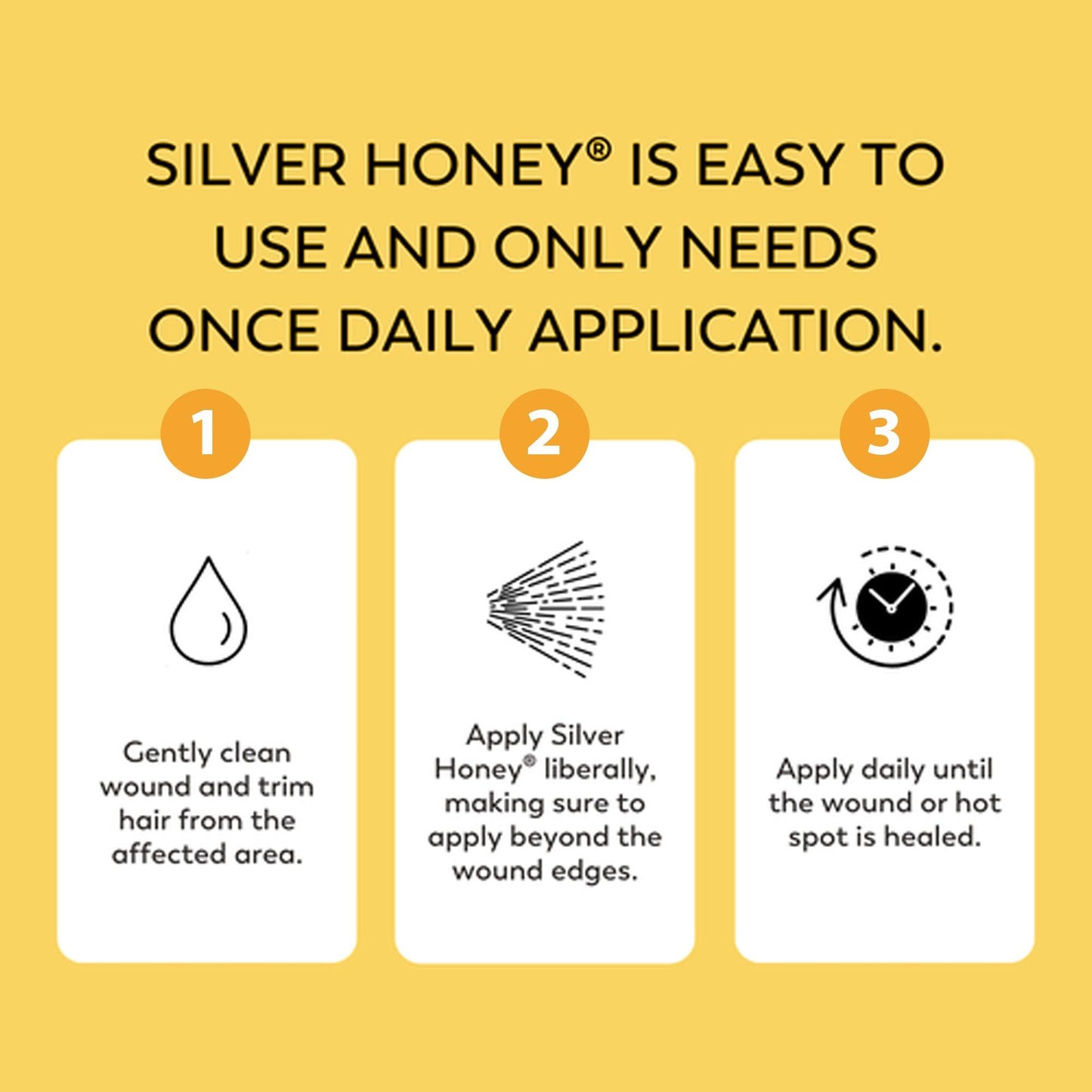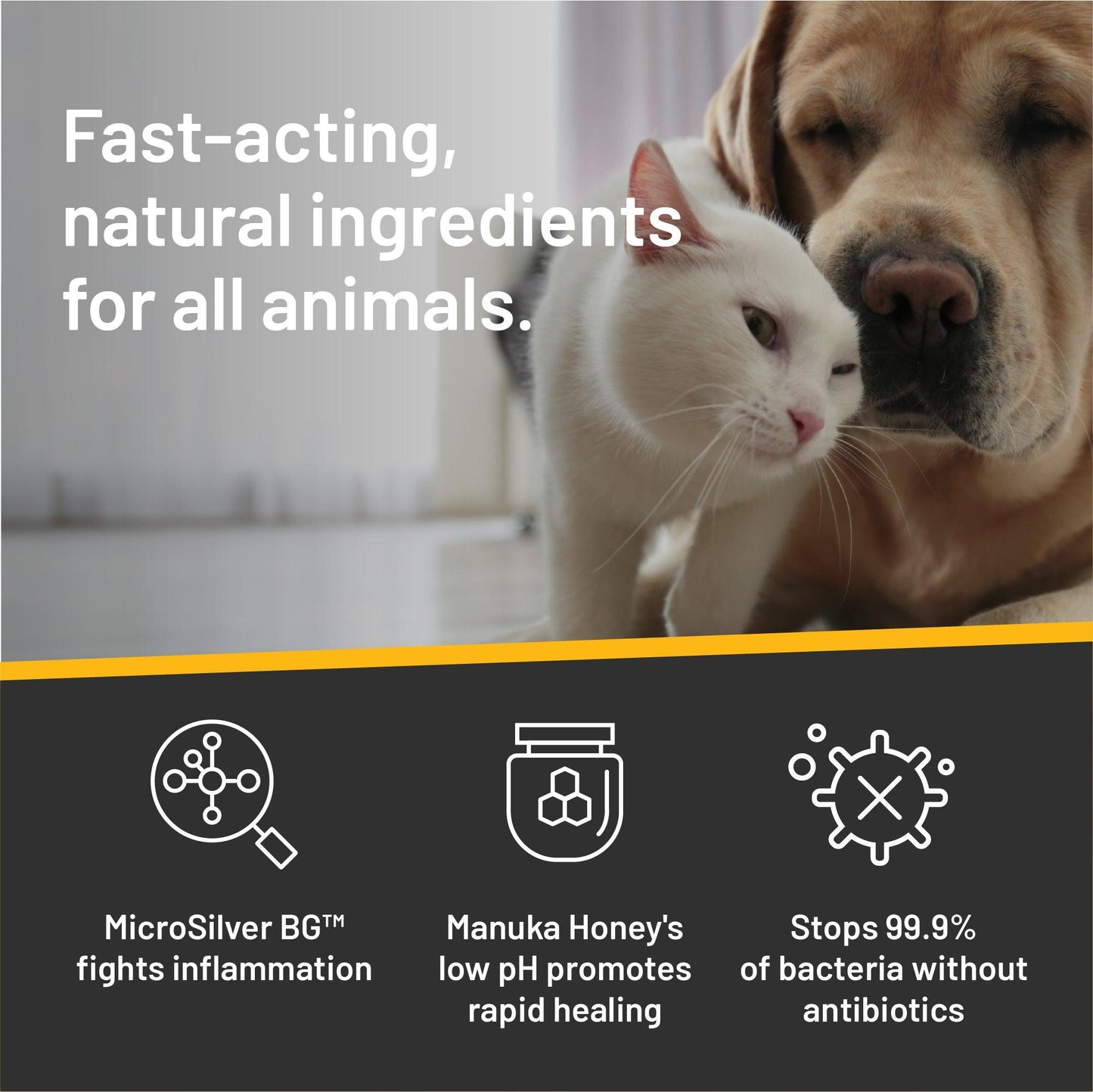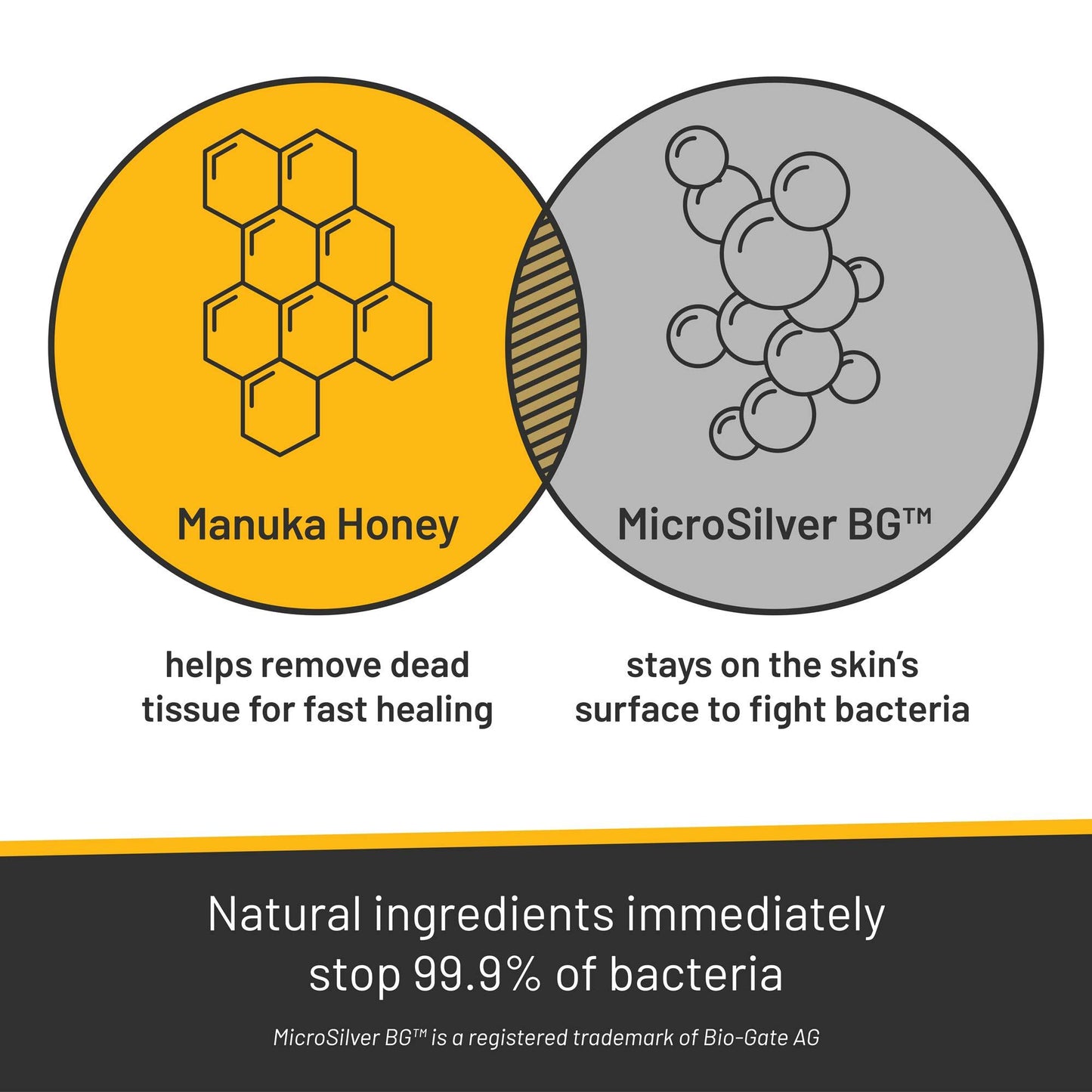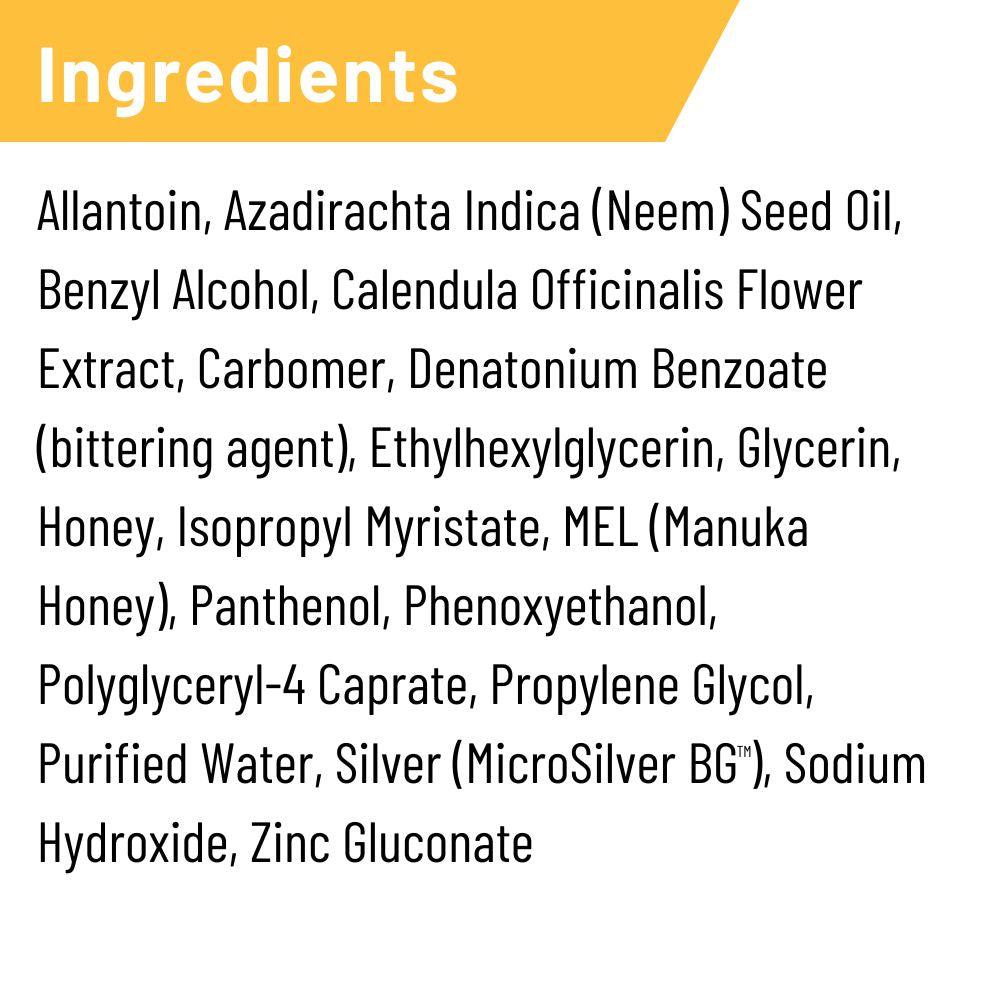 Hot Spot & Wound Care Ointment
Awesome Product
My poor Luna Beans kept biting her tail and above her tail. She was miserable. Saw this product in the pet store and immediately after applying to her irritated areas, she stopped. By the next day she was completely healed!
Healing
I have been using silver honey cream on scratches by horse has been getting and they heal up quicker than anything else I've used. Wish the had a combo deal with cream and spray
One application pretty much dried up a big sore (hot spot) on one of my dogs.
I'm also using it on myself!
Best new product I've tried in a long time!