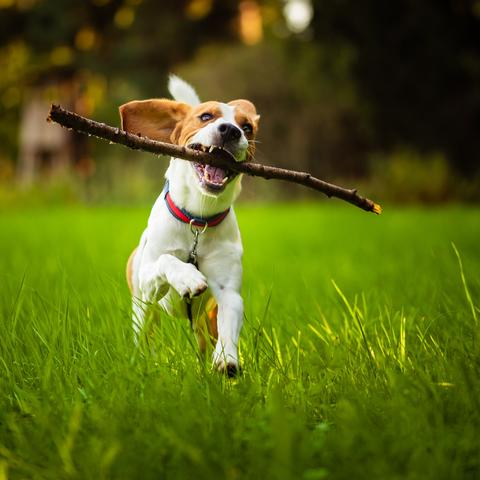 Frequently Asked Questions
Got questions? We'd love to help!

Browse our FAQs below, and if there's anything else you'd like to ask, don't hesitate to reach out.
Silver Honey® is the first and only wound care line on the market to combine MicroSilver BG® and medical-grade Manuka Honey.

It promotes healing while protecting against infection due to its natural antimicrobial properties. Silver Honey® spray and ointment rapidly heal virtually any skin condition including cuts, scrapes, wounds, rashes, and chapped skin.
Because it combines Manuka Honey with MicroSilver BG®, Silver Honey® has a smooth, creamy texture that is not sticky.

We recommend that you pull your pet's hair aside and apply the ointment directly to their skin.
Our Silver Honey® spray gel and ointment are safe to use on all animals!
Silver Honey® is not meant to be ingested. Small amounts should not cause any issues; however, if your pet consumes larger quantities, please contact your veterinarian.
Colloidal silver, also called "silver water," has a mean particle size of around 50 nanometers. At 10 microns, the mean size of MicroSilver BG® particles is larger.

Due to this difference in size, MicroSilver BG® remains on the surface of the skin to provide continuous antibacterial support, while colloidal silver does not.
Silver Honey® is an antibacterial product to aid in healing. It follows appropriate Food & Drug Administration (FDA) guidelines for animal drugs. Silver Honey® was not created to mitigate pests, so it is not registered with the EPA.
Our products have an expiration date printed on the outer packaging and on the product itself. The expiration date will usually be over two years from the time you receive it.
Silver Honey® does not contain any substances currently prohibited by U.S. Equestrian or the FEI.
As soon as you realize you've missed a step in the process, pick up right where you left off. For example, if you missed applying a concentrated dose, do that as soon as possible, then continue with the next step in the instructions.

There's a handy calendar in the Ear Treatment box to help you stay on track and make notes as needed!
It is VERY important to administer the full 10 day treatment as described by the instructions — even if your pet's ear seems to improve, is less red, and/or no longer itching. The infection may still be present even without obvious symptoms.

If you stopped early, start again with the Silver Honey® Vet Strength Ear Treatment, following the instructions and continuing for 10 days.
First, you MUST administer every dose of the full 10-day treatment, even if the ear no longer appears to be red or itchy. If after that your pet's ear condition does not improve, a vet visit is recommended.

We offer a 100% satisfaction guarantee, so if the 10-day application process is ineffective, you can receive a full refund or product exchange by contacting our Customer Service representatives.
The rinse is meant to be used liberally, filling the ear canal. The amount will vary depending on the size of your pet's ear. After massaging the rinse into the ear, allow them to shake their head so debris can be removed and wiped away.
The Ear Care dosing ointment is formulated differently from the wound care spray gel or ointment. Only Ear Care products should be used for treating inner ear problems, such as infections.

The wound care products may be used on the exterior of the ear for irritations, dry skin, cuts, and other topical care issues.
Silver Honey® will not kill ear mites, although it can soothe skin damaged by the bites. Please consult with a vet on the best way to handle your pet's ear mites.
Here are a few tips to help make the process more manageable:


Keep the interaction positive, giving praise, petting your pet, and giving treats before and after you administer.

When it is time to give the treatment, go find your pet rather than calling them to you.

Use GENTLE restrain techniques, like take your pet to a relatively small area so they can't run from you – it may be helpful to have your pet sit in a corner facing out can keep them from backing away.

Have a second person hold your pet so you have both hands free to handle the rinse and dosing. The other person can also continue with praise and treats during the process.

Be as gentle as possible. Avoid pulling too firmly on the ear or poking the ear canal. Simply holding back the ear flap is often all that's needed.

No, Silver Honey® is an alternative to antibiotics and contains only natural ingredients. It takes care of 99.9% of bacteria using two of the most powerful healing agents found in nature!
Reapply Silver Honey® to the wounded area daily until it's healed. Be sure to apply the product beyond the wound edges.
Yes — Silver Honey® is effective against the fungi that cause Ringworm (Trichophyton equinum) and against the fungus that causes sores (Sporotrichum schenki).
Yes — Silver Honey® is effective against the bacteria that cause Rain Rot (Dermatophilus congolesis and Microsporun equinum), and against bacteria known to cause wound inflammation (Pseudomonas aeruginosa).
Harnessing the power of mother nature, Silver Honey®'s medical-grade Manuka Honey kills bacteria, maintains skin moisture, and helps shed dead tissue, while MicroSilver BG® (high-quality micro-particle silver) fights germs and boosts the skin's natural defenses without the use of harmful antibiotics.
Both the ointment and spray gel may be used with or without wrapping, based on body location and type of wound.

If you're treating a hot spot, rash, or another condition that would heal better with air flow, we recommend trimming the hair around the target area, applying Silver Honey®, and leaving it uncovered.

If you're treating a cut or gash that should be kept covered to stay clean, then wrapping may be appropriate. If you're not sure what approach to take, check with your vet!
In order to keep the wound moisturized and promote healing, our Silver Honey® liquid spray gel never dries completely. However, it will quickly "surface dry" so that it won't be wet, dripping, or running.

Exact drying times depend on the wound, the animal (shaved, short hair, long hair, skin dryness, etc.) and environmental conditions. If you're looking for another option, you can use the Silver Honey® ointment, but only if you're able to touch your pet's wound.
Granulation tissue is part of the natural wound healing process. Silver Honey® helps provide a healthy environment for optimum healing which, along with proper wound management, can help reduce the risk for hypergranulation or proud flesh formation.
Your pet's skin is home to a rich array of microorganisms coexisting in stable environment. Maintaining this balanced microbiome is important for wound repair.

Silver Honey® helps deter harmful, infection-inducing bacteria while protecting the skin's natural microorganism populations, promoting rapid healing.
Silver Honey® is a topical wound care and skin relief product, so while it may soothe damaged skin and help it heal faster, it will not kill mites.

We recommend asking your vet for advice on dealing with mites.
Silver Honey® medicated shampoo only needs to stay on for 5 minutes to start soothing and healing irritated skin.

After rinsing clean, it leaves a light layer of MicroSilver BG® on the skin to continue fighting against bacteria and promote rapid healing.
We're always happy to help because we love our animals as much as you love yours. Let us know if you have questions, and we'll be in touch soon!