Rapid Ear Care Vet Strength Ear Treatment
NEW Silver Honey® Rapid Ear Care is a line of revolutionary ear care solutions for all types of ear care needs. Silver Honey® Vet Strength Ear Treatment is a system used to treat ear issues in dogs, cats and other animals. The kit includes Silver Honey's ear rinse cleaning solution and concentrated doses that help treat otitis external ear conditions including fungus and yeast while reducing foul ear smell. Kit: Rinse + Concentrated Doses Combo Pack.
Two-step system includes vet strength ear rinse and vet strength concentrated doses
Made with Mother Nature's most powerful antimicrobials, MicroSilver BG® and medical grade Manuka Honey

Fast-acting 10-day treatment



Proven to start working in 30 minutes and help soothe discomfort immediately
Developed for dogs & cats, but safe for use on all animals
View full details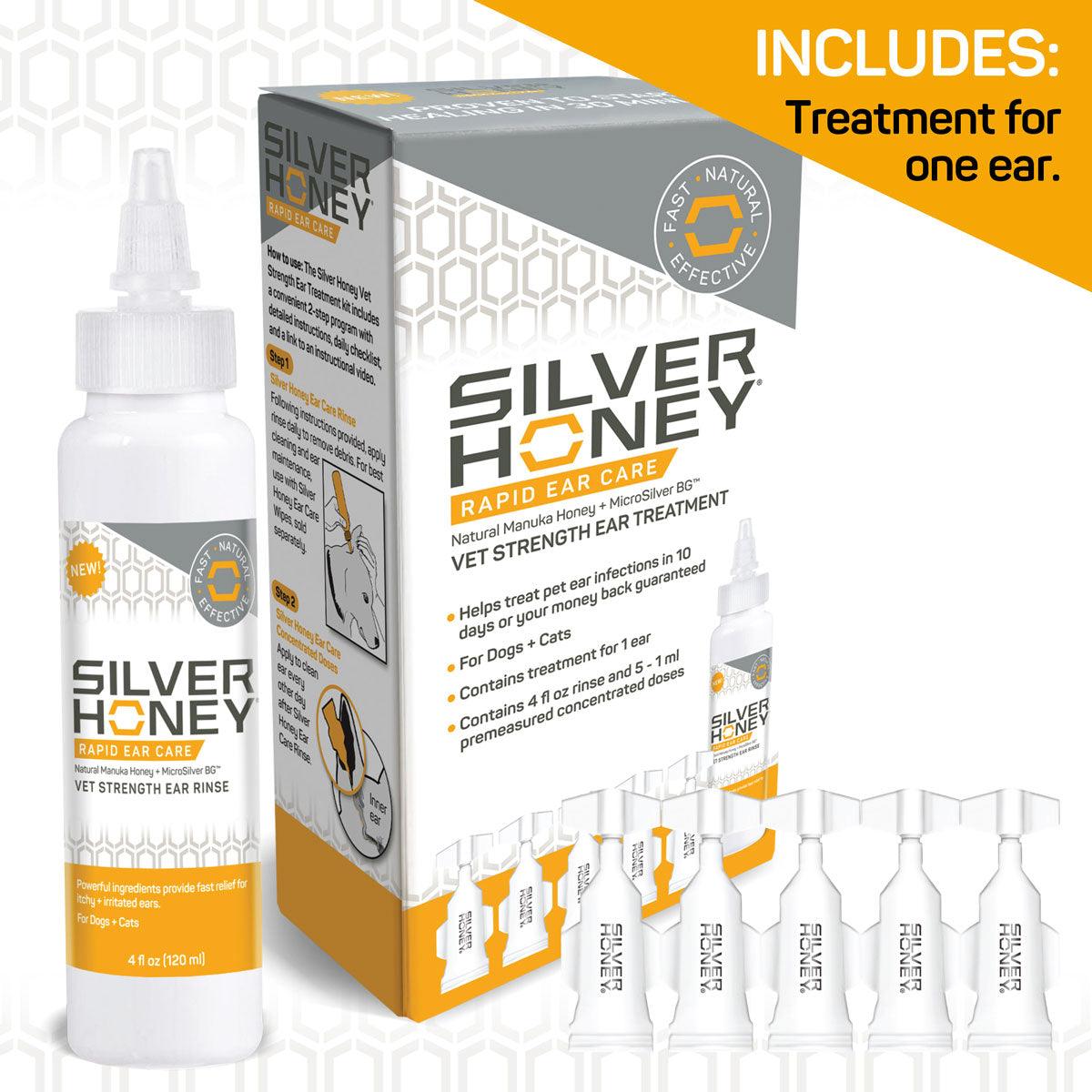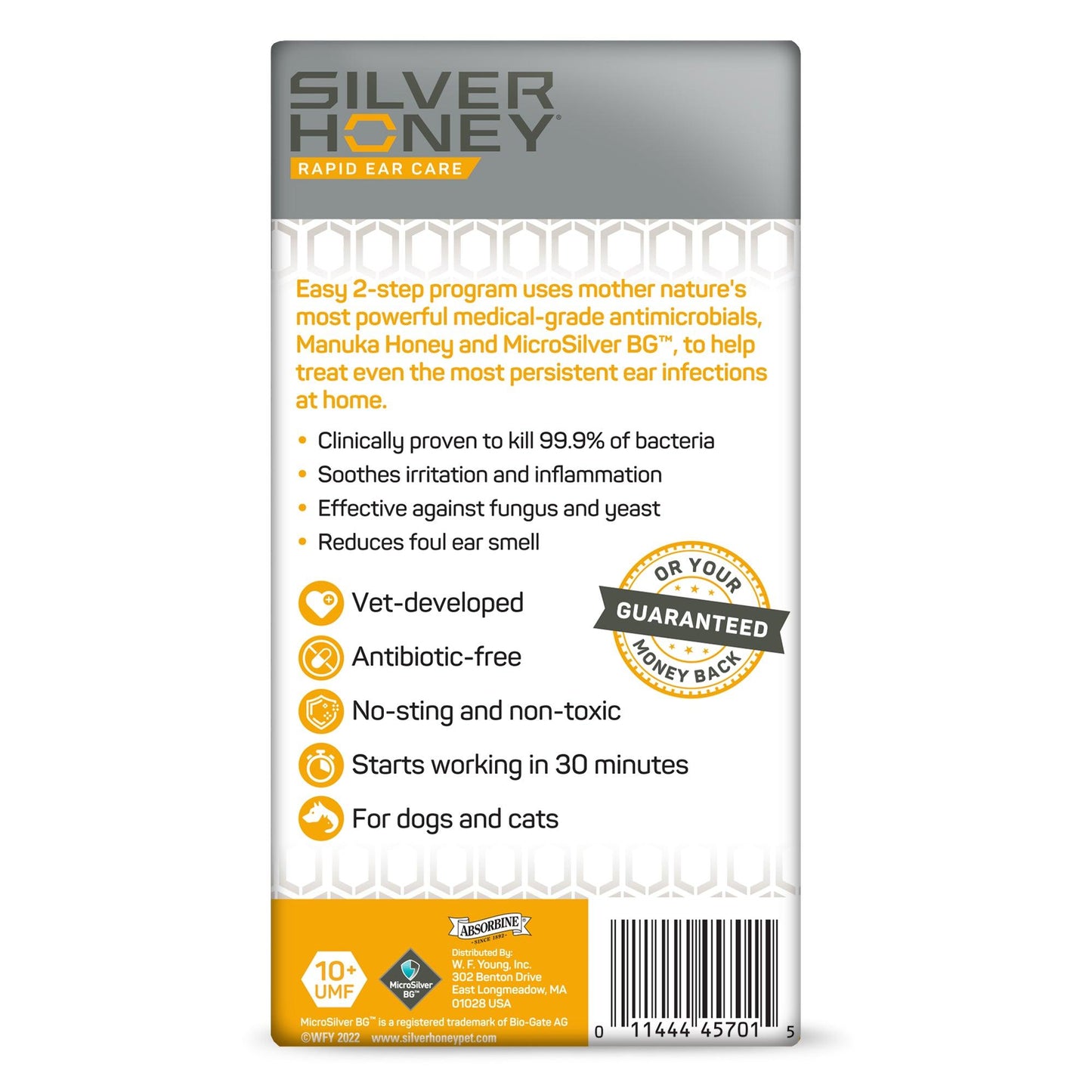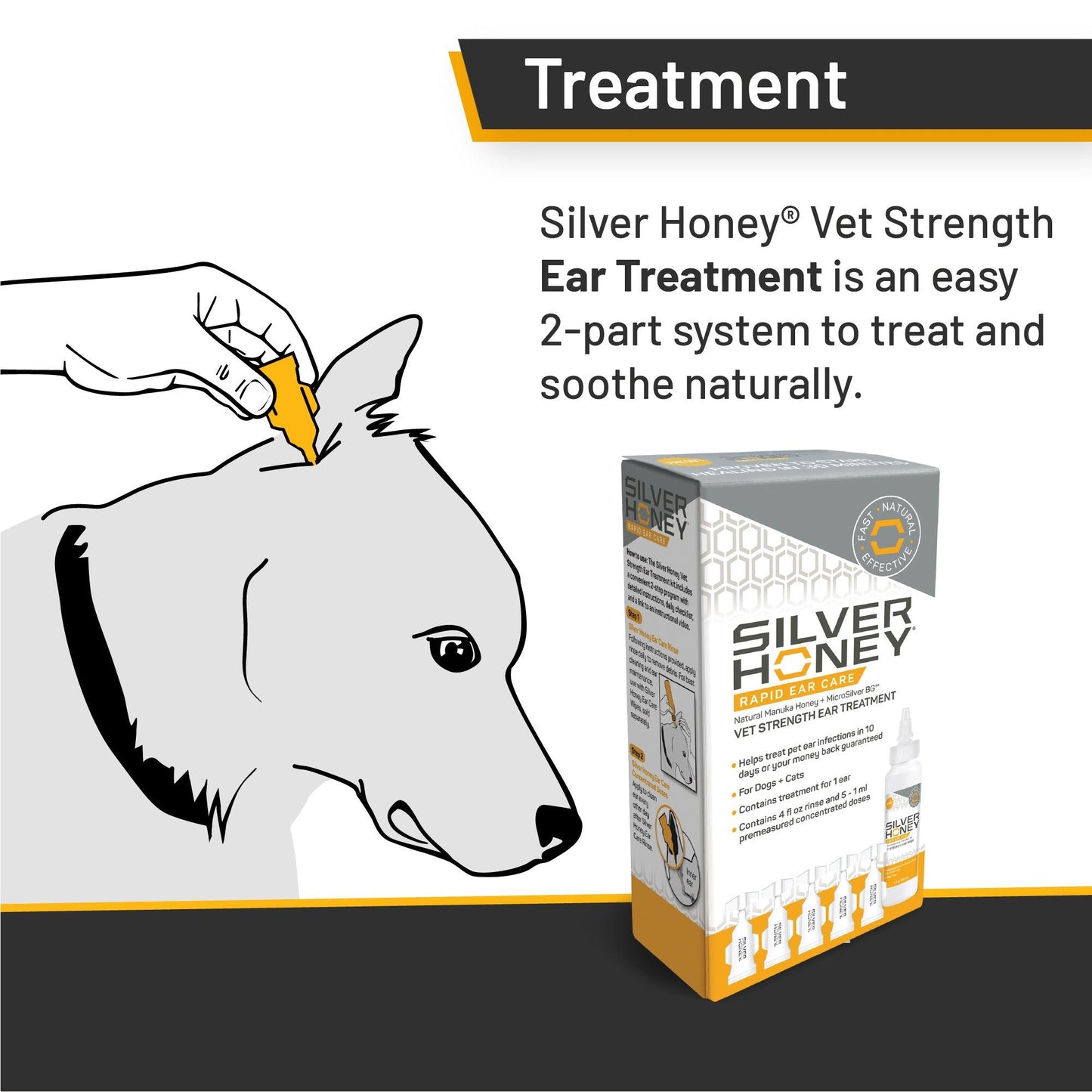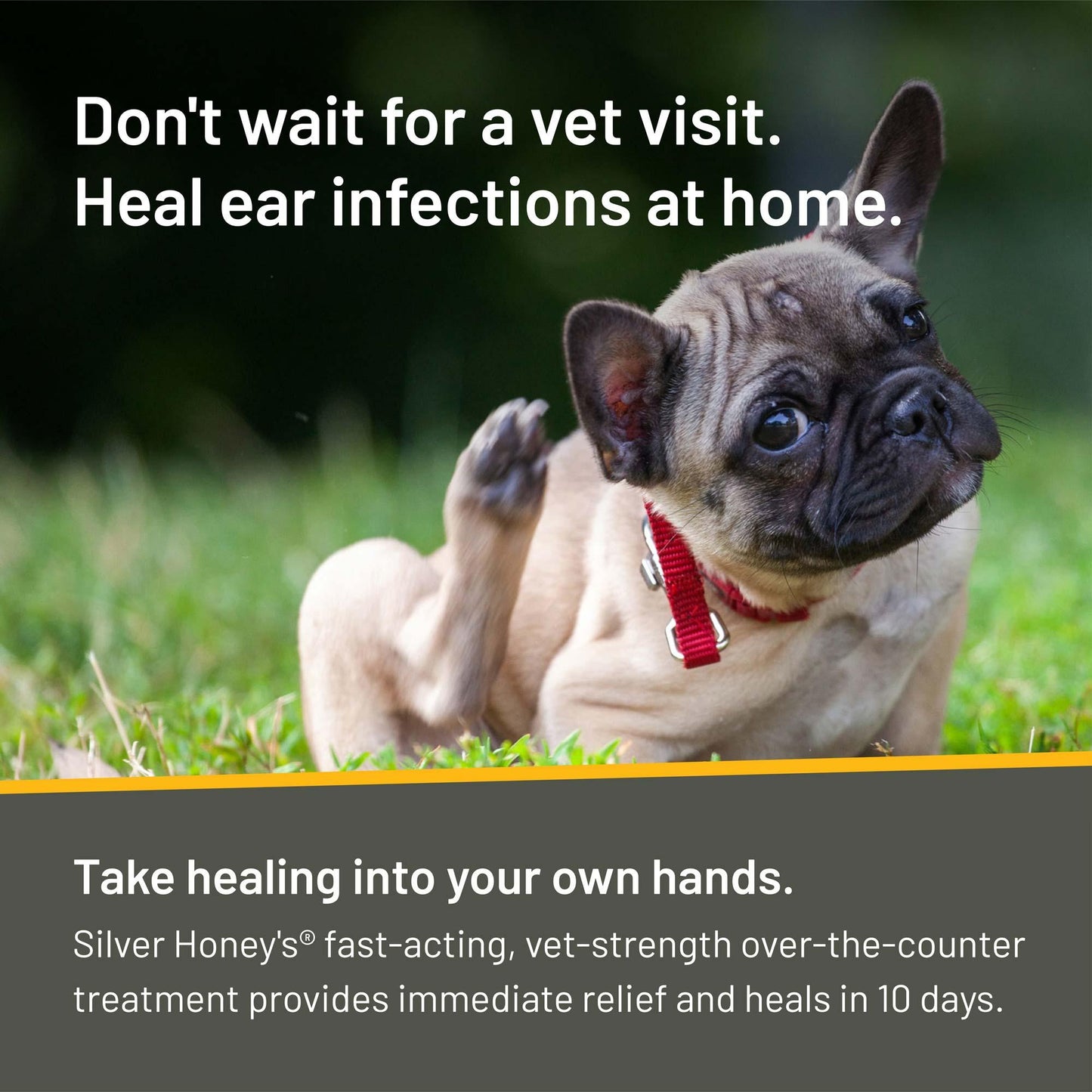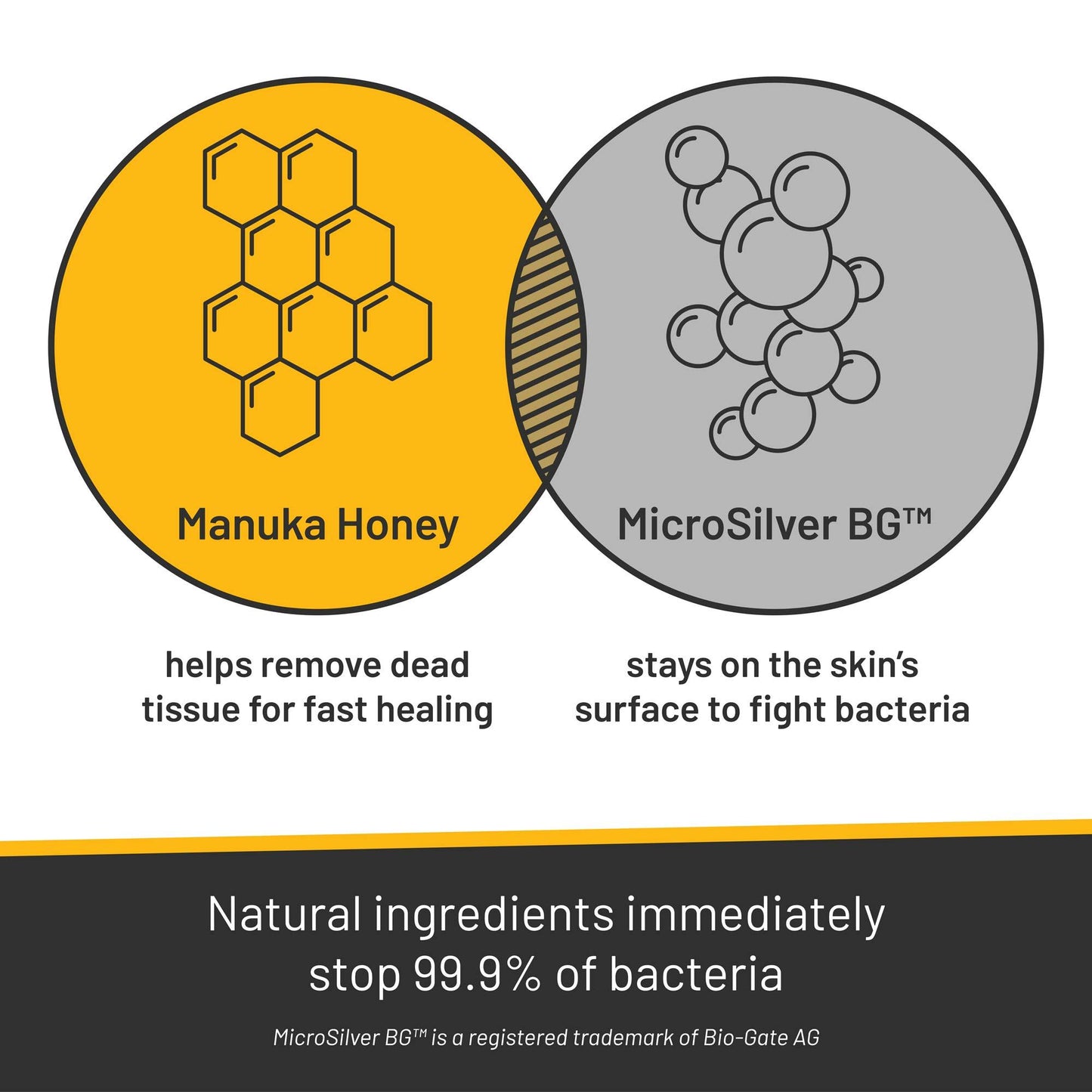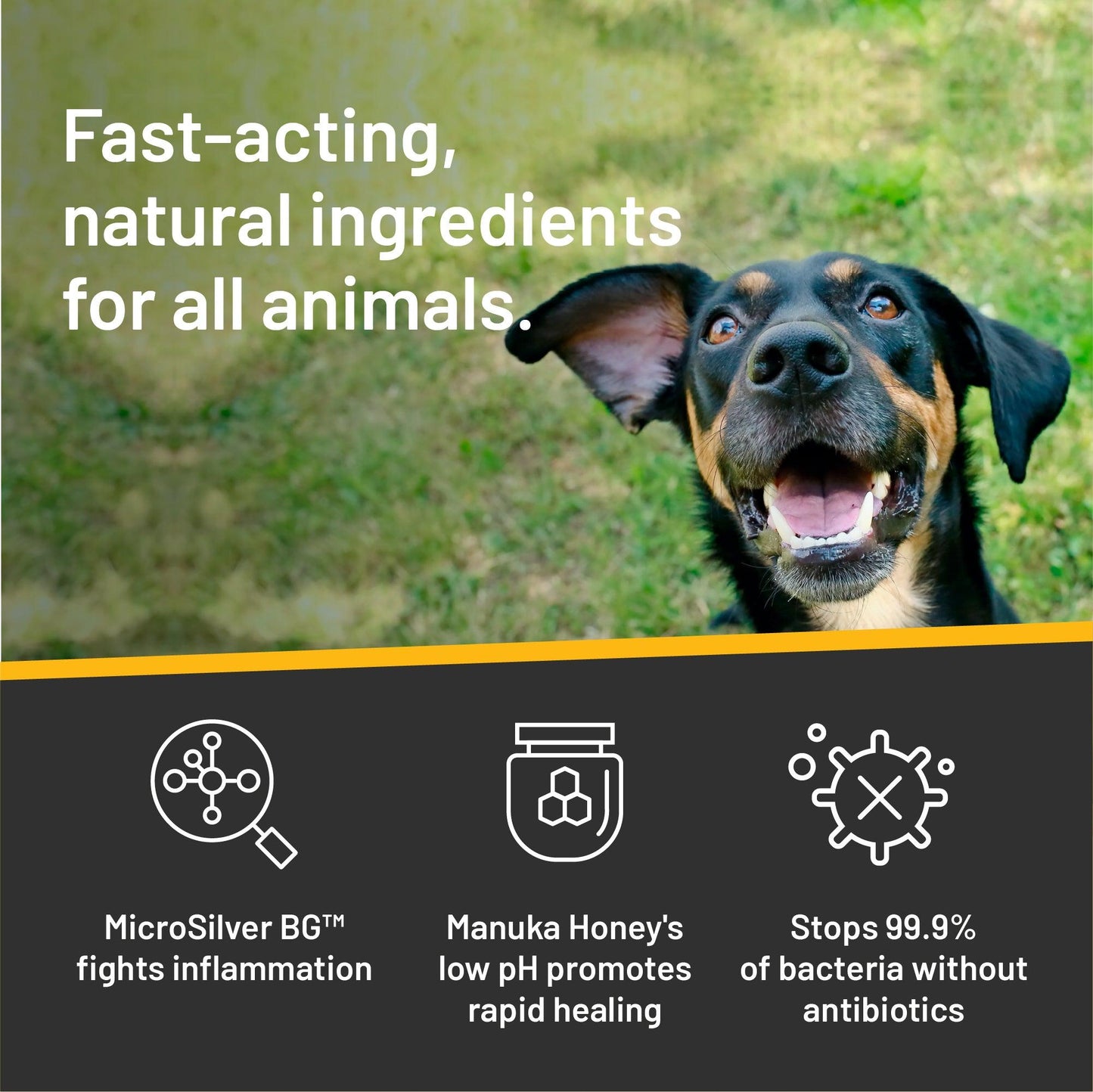 Rapid Ear Care Vet Strength Ear Treatment
Great product
Didn't take long to see results, fantastic product!
This Stuff Works!
For ten months my baby has suffered through a bacterial infection that nothing I used would cure. The expensive drops from my vet made no difference and so I decided to try the Silver Honey treatment course. I use colloidal silver spray for wounds and skin issues with great results so I figured it was worth a try. After the first application I could see a tremendous improvement. Within those ten days the infection is finally gone. What a miracle!