Rapid Wound Repair Combo Pack
Speed healing with Mother Nature's strongest antimicrobials
The new Silver Honey® wound care line is the first to combine the natural power of Manuka Honey and MicroSilver BG® to start healing faster. These unique animal wound care products immediately stops 99.9% of bacteria to protect and speed the healing of cuts, scratches and skin conditions for horses, dogs and all animals.
Made with natural, medical-grade active ingredients

Proven to stop 99.9% of bacteria immediately to start healing faster

Provides natural debridement of wounds to shed dead tissue and promote new tissue growth

A great multi-species solution, providing natural wound care for chickens, horses, cats, dogs and other household pets like rabbits

pH balanced and free of hypochlorous acid

Won't disrupt skin's natural microbiome
Bundle Contains:
2 oz. Ointment & 8 oz. Spray Gel
View full details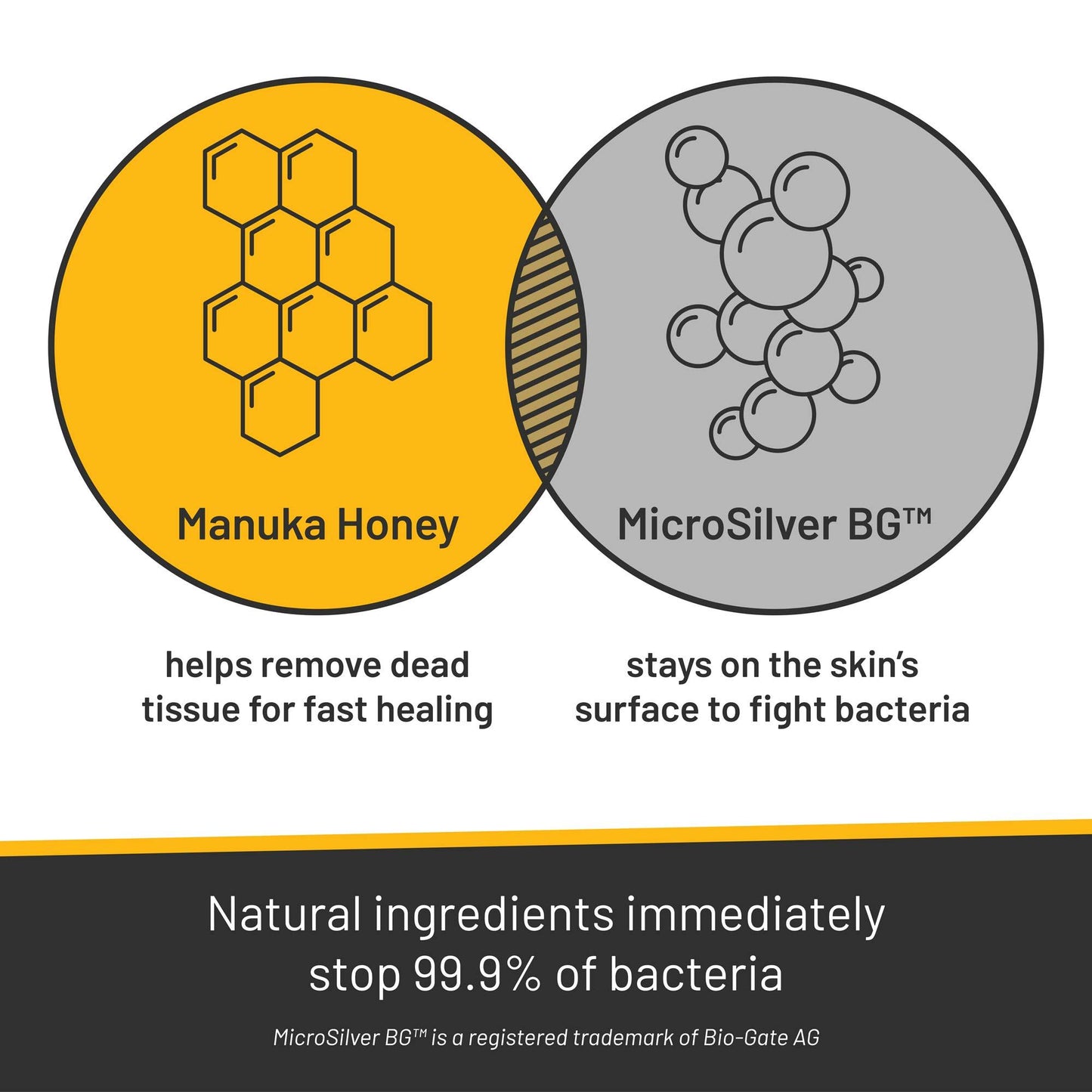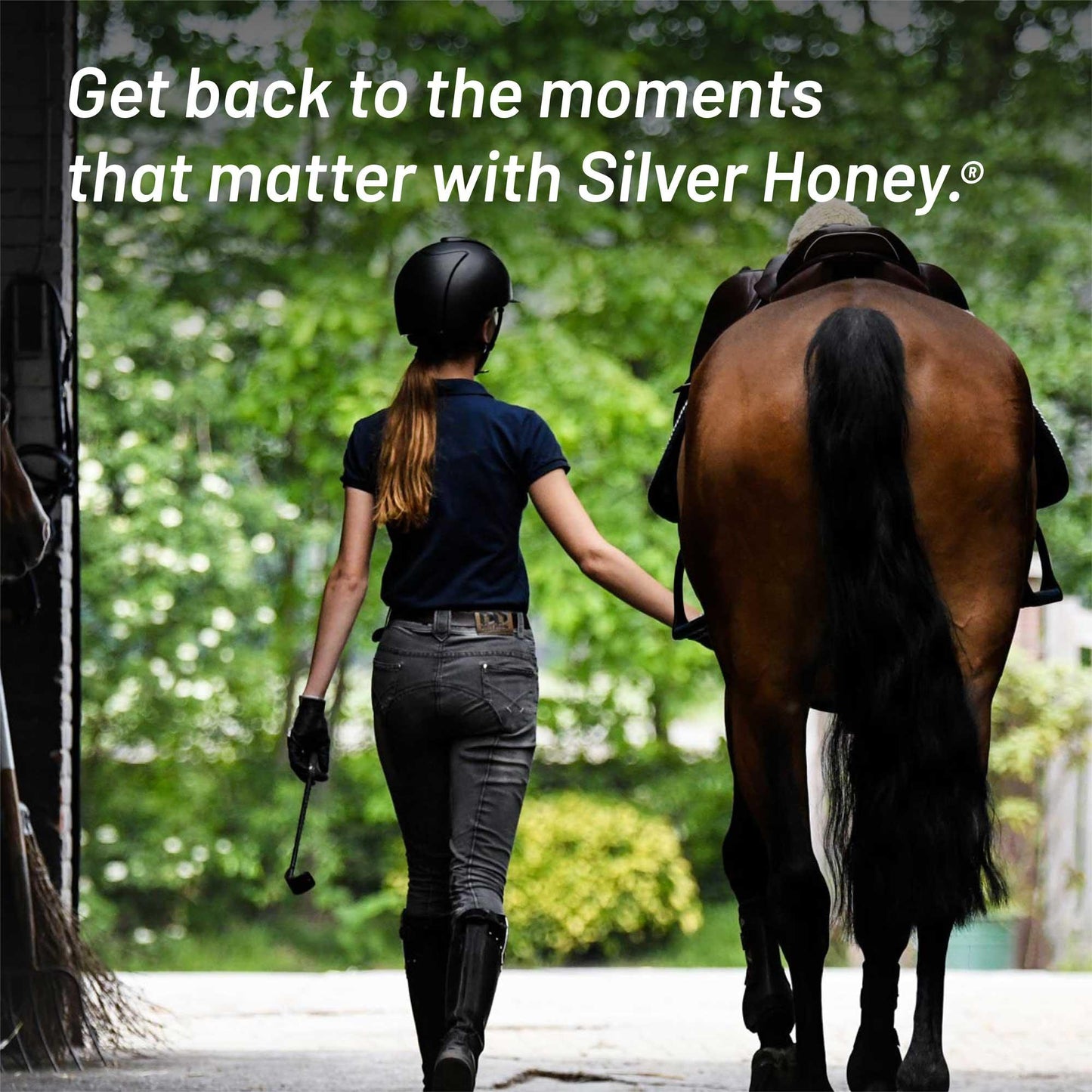 Rapid Wound Repair Combo Pack
Silver Honey Rapid wound repair
I live in Florida and in August the heat, humidity and bugs are at their worst. The horses sweat, roll and then itch. I was looking for a product to calm the skin on their faces and other scratches that did not contain lanolin or other oils. This product has worked very well and their faces look much better. A little goes a long way. I am also happy with the price. Seeing that the product was made by Absorbine gave me the confidence to try it and I'm glad I did. I feel better, even if my horses haven't noticed.🙂
Love this product
It did a great job healing some superficial wounds on my accident prone horse!
We have used this on horses and now a dog. Sure seems to make bad deep wounds heal in about half the time. We really like it a lot. All the silver honey products.