Hot Spot & Wound Care Spray Gel
The first product to combine the natural power of Manuka Honey and MicroSilver BG®, Silver Honey® Hot Spot & Wound Care is dog wound care that's tough on bacteria but gentle on skin. Proven to stop 99.9% of bacteria immediately to start healing faster, its revolutionary formula provides long-lasting protection and moisturizes the treatment area. Fast-acting antibiotic-free treatment of hot spots, dermatitis, cuts, abrasions, sores, rashes and lesions.  
Effective and natural ingredients for rapid healing on all animals, all species
PROTECTION: Fast healing and protection from infection
ANTIBIOTIC-FREE: Medical-grade ingredients kill 99.9% of germs immediately without the use of antibiotics
SOOTHING: Soothes discomfort and helps reduce the desire to bite and scratch
ANY WOUND: Hot spots, rashes, itchy skin, redness, cuts, chapped skin, paw irritations, etc.
COVERAGE: The 8 fl. oz. spray gel is designed to stay in place while providing continuous coverage to the wound. Its touch-free application is ideal for treating larger areas of the skin.
View full details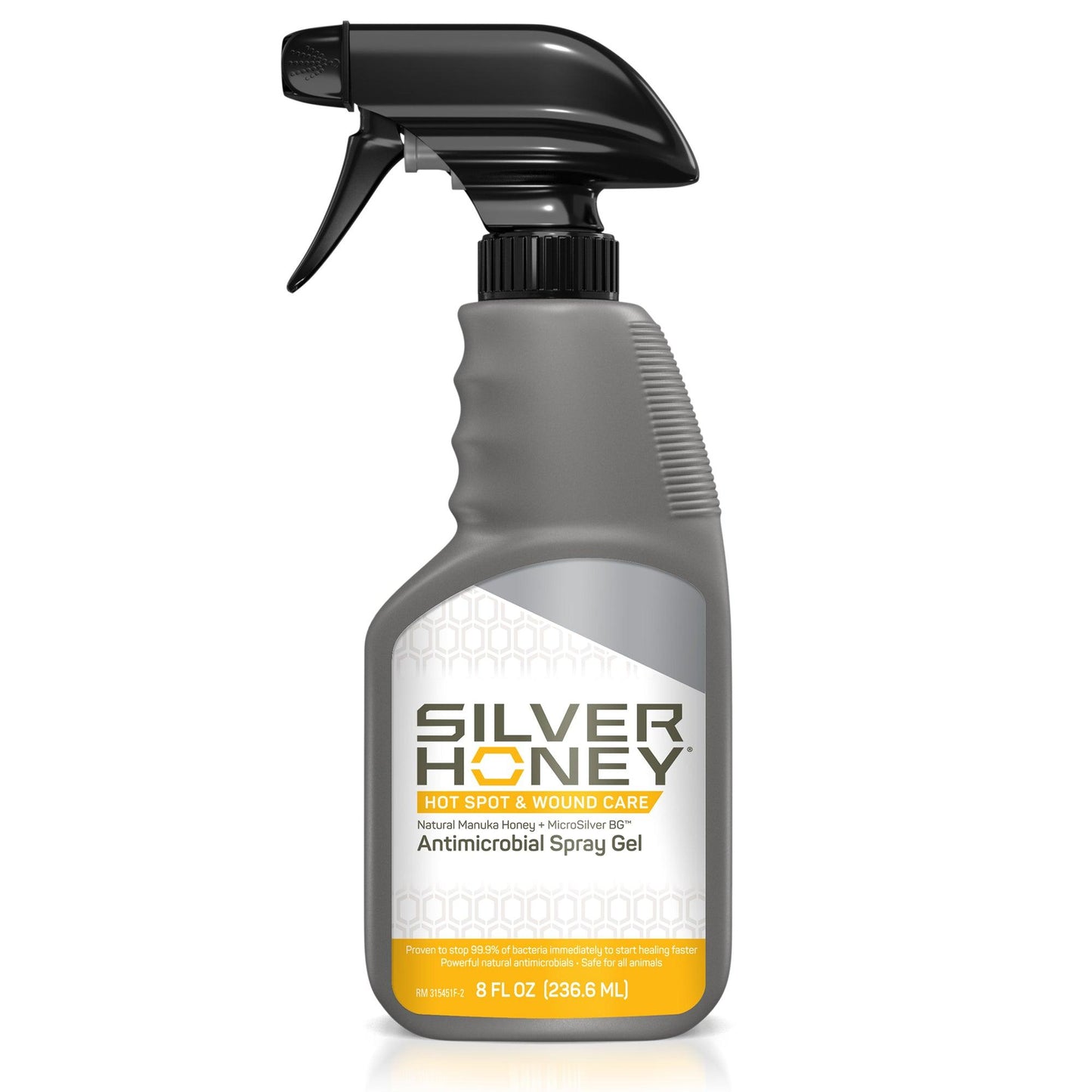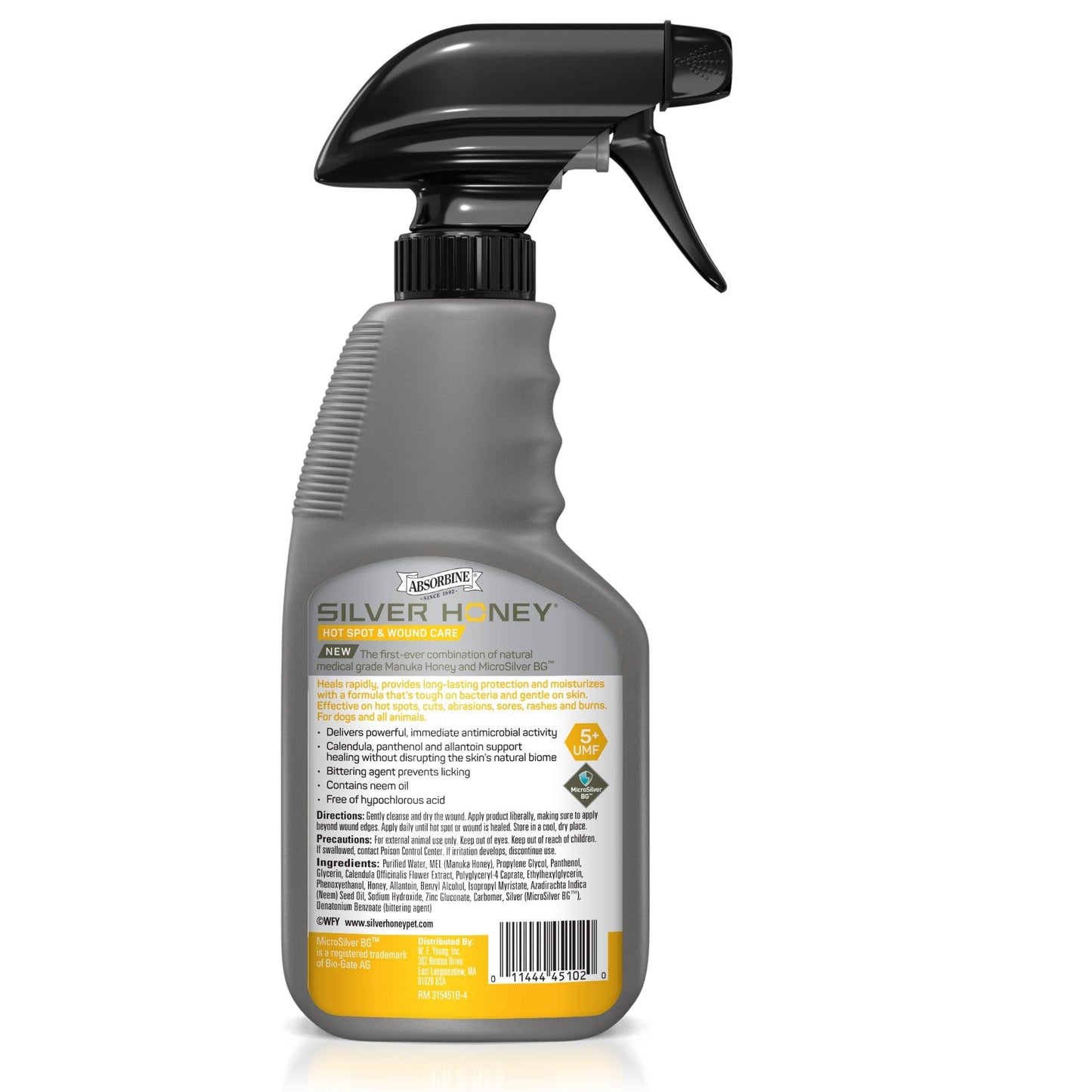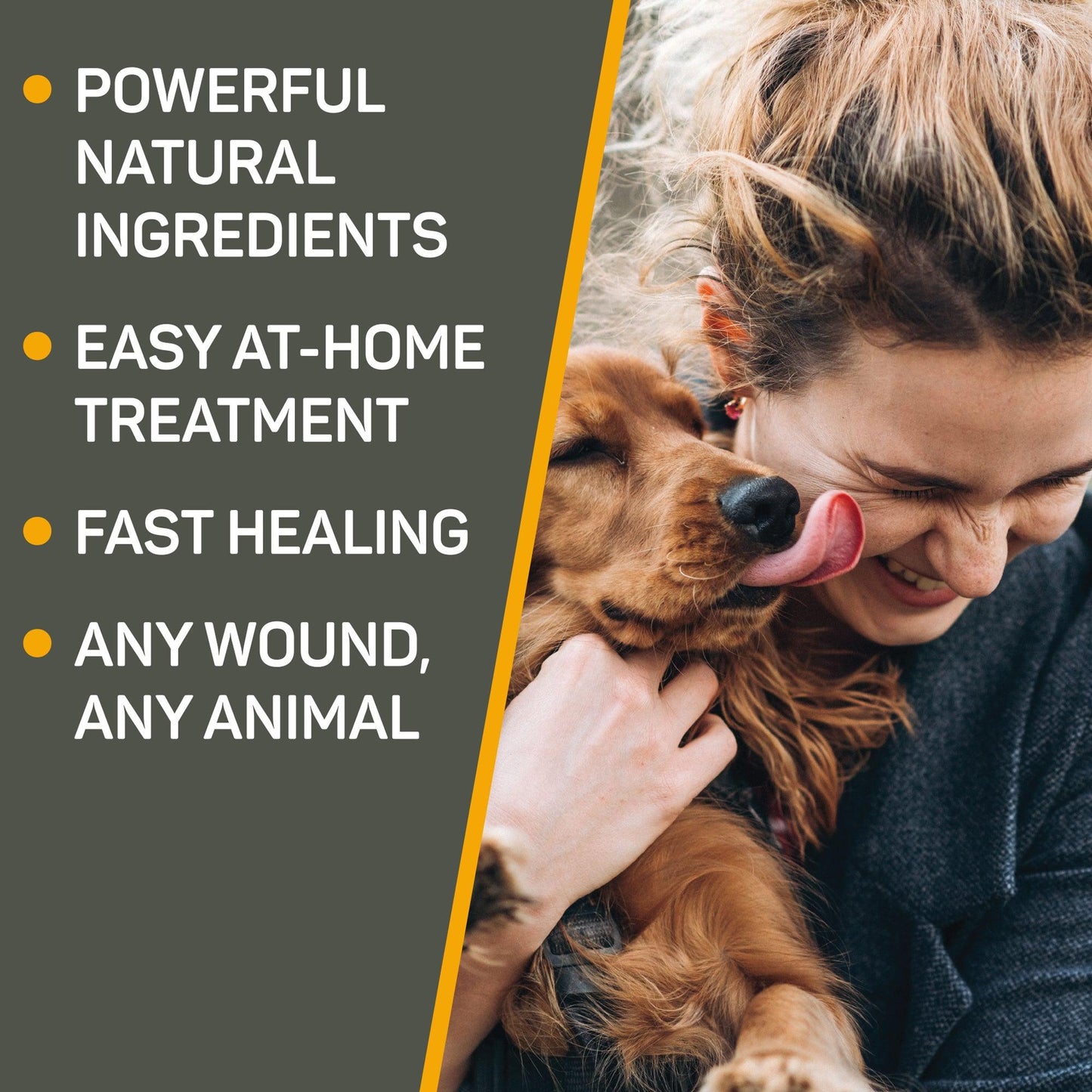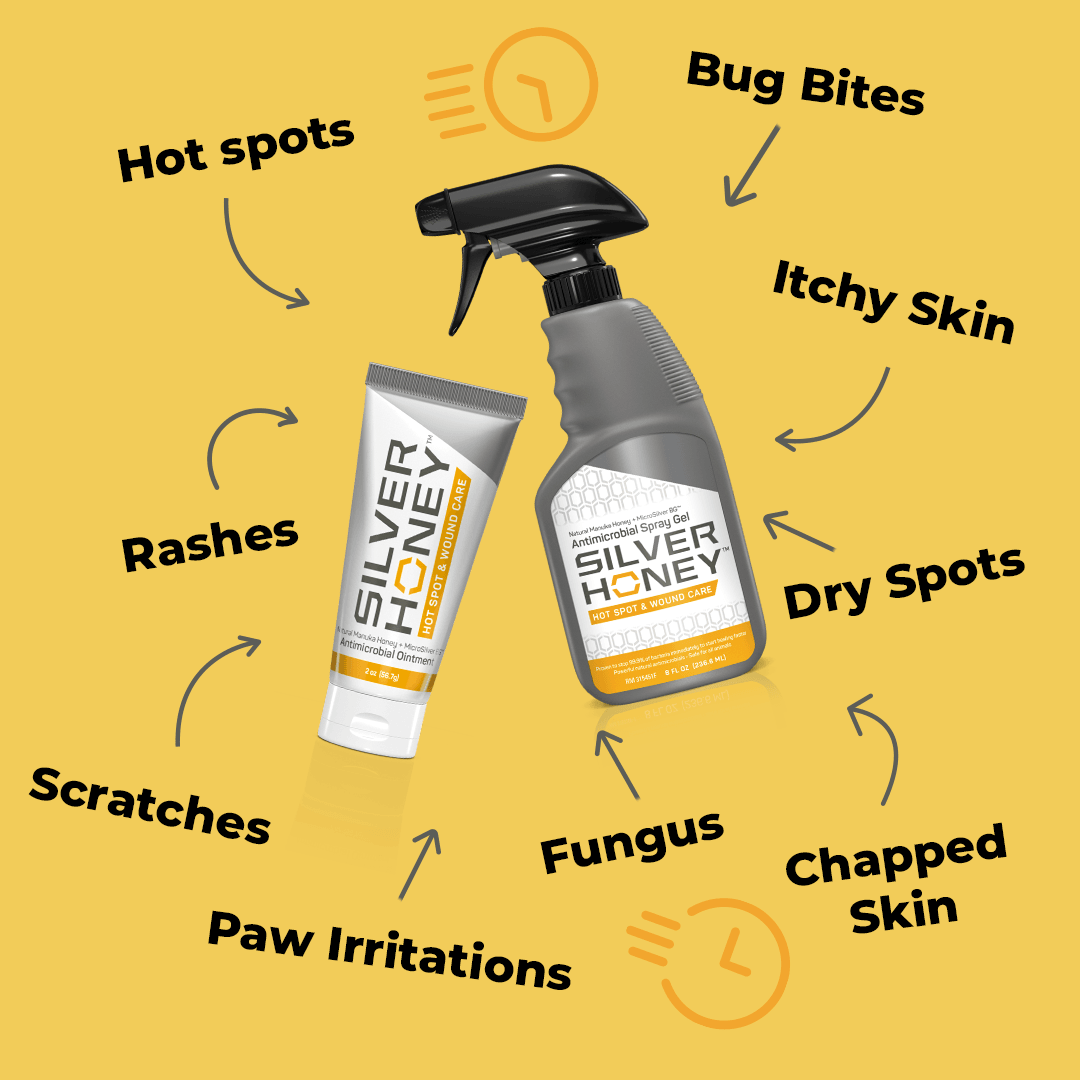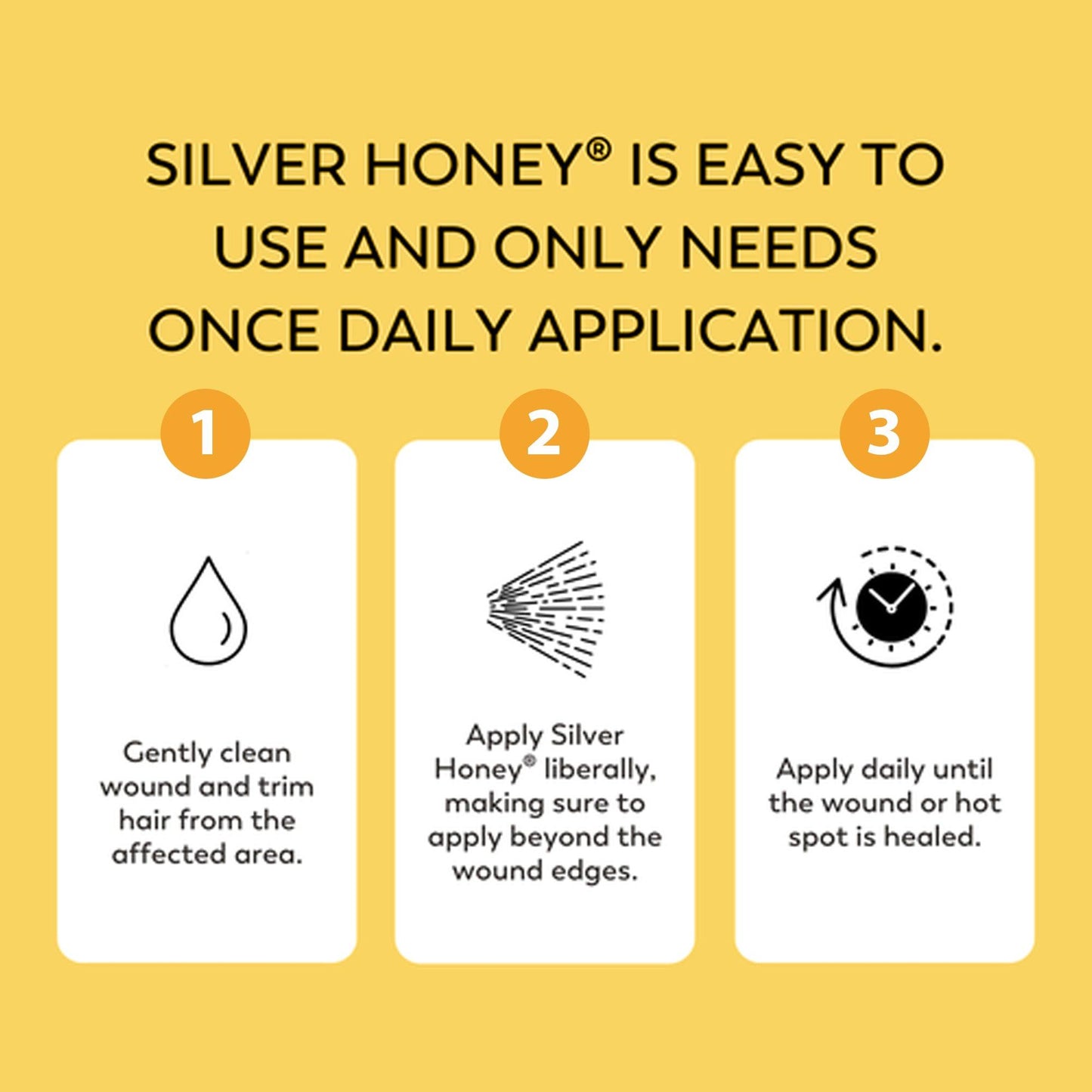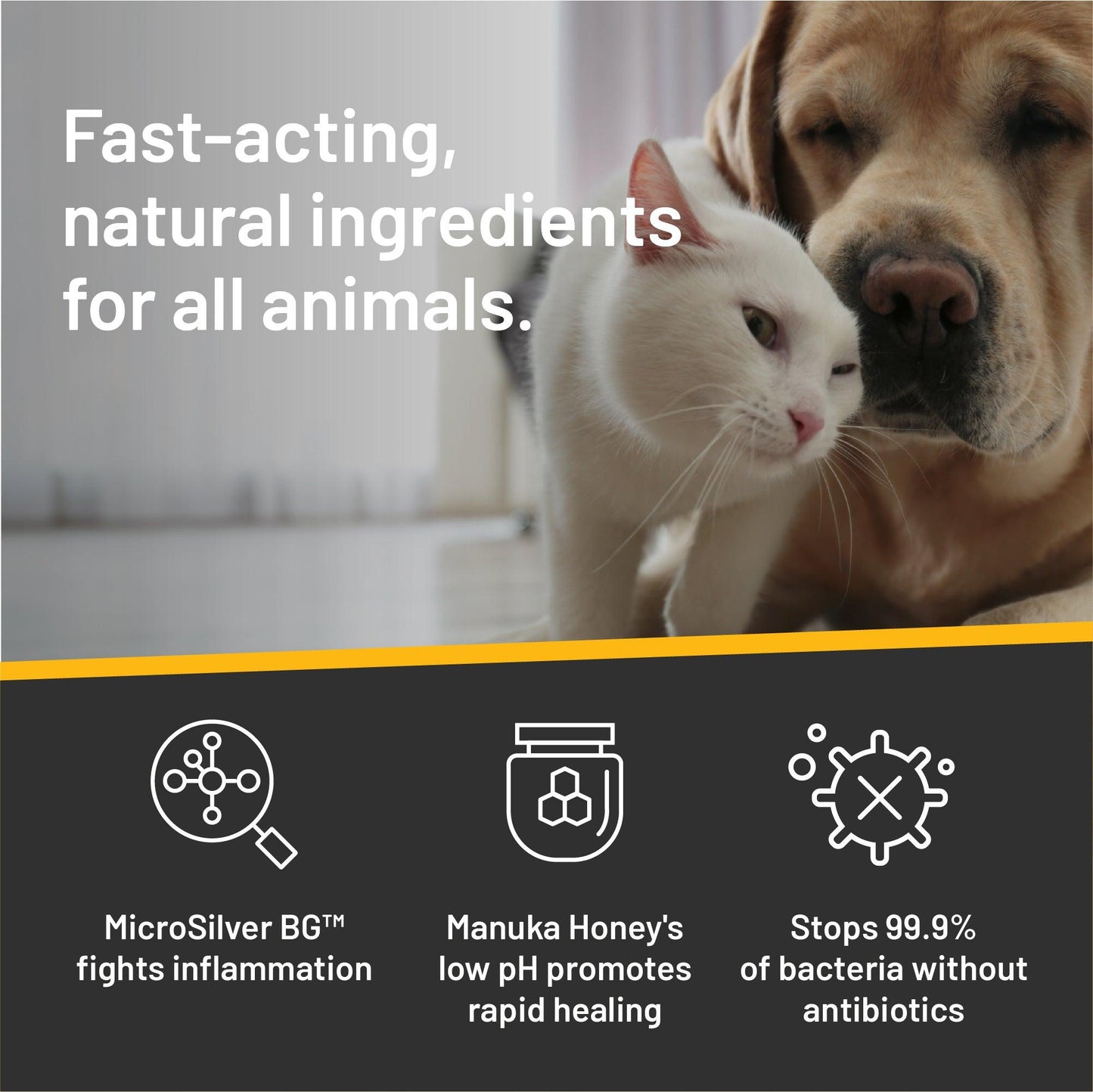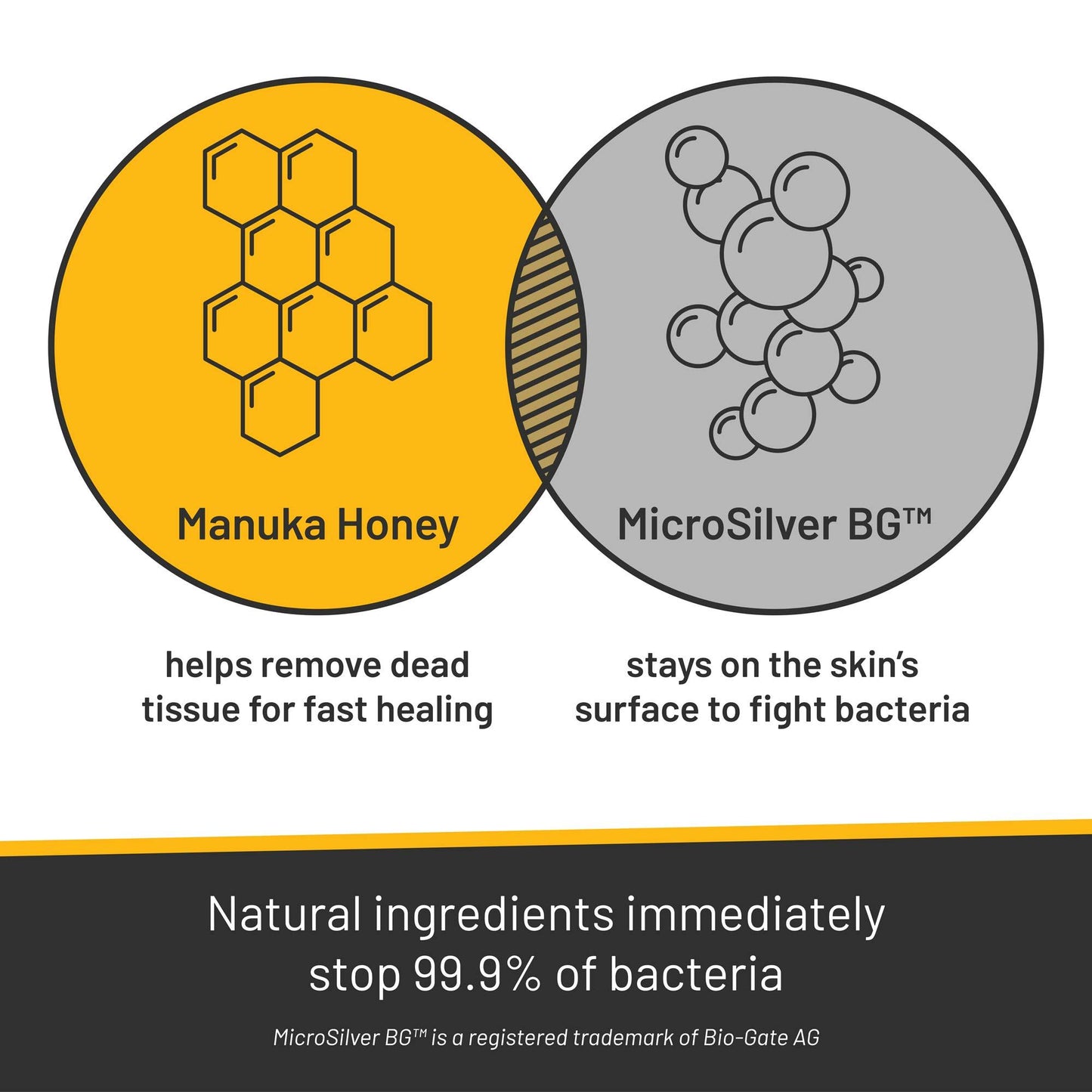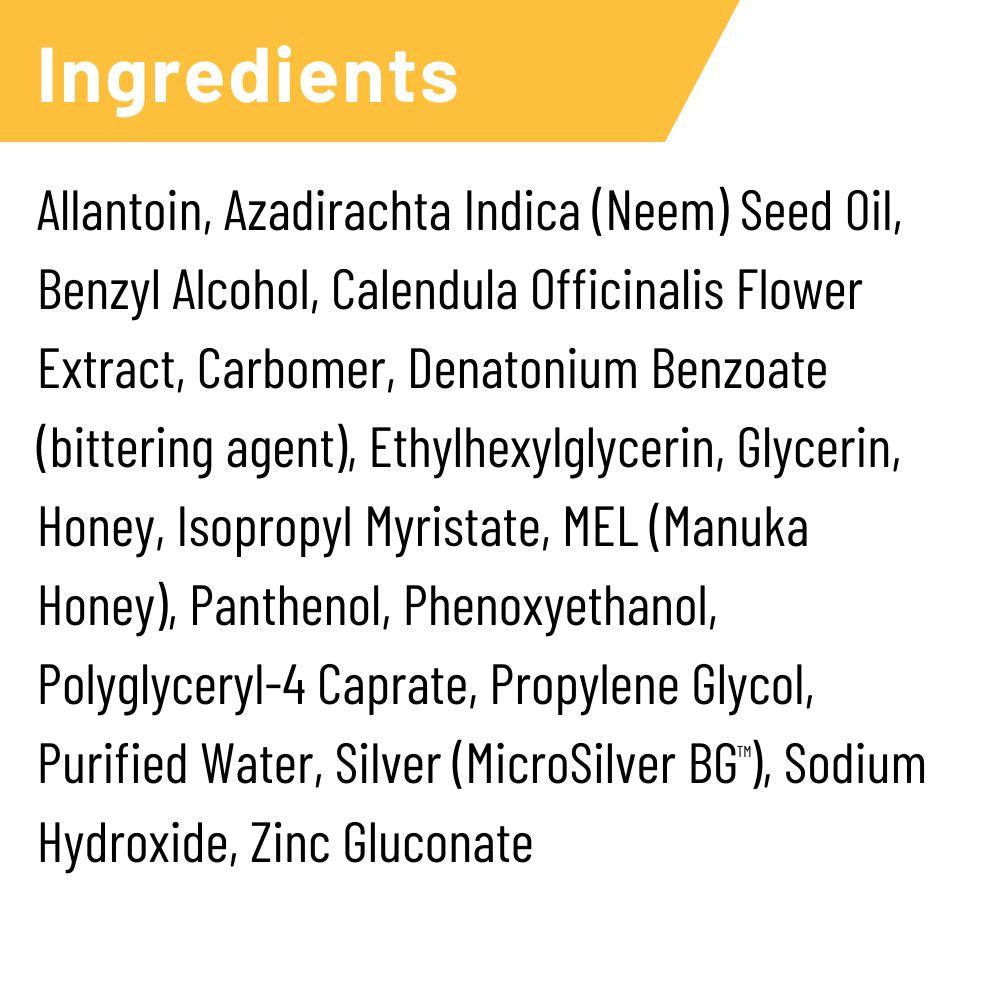 Hot Spot & Wound Care Spray Gel
It was ok.
Product was decent but overall not really satisfied. Sorry.
Hot Spot & Wound Care Spray Gel
For dogs ? Silver Honey
Does Tractor Supply sell this item ? At the Tractor Supply store in Apache Junction/ East Mesa ? ? I thought I read some where t that you did….. I know that they sell Absorbine for horses as we both that …. Our dog has allergies due to being so hot here, and scratching her self raw, also licking her paws…. Will product help ? ?