Rapid Wound Repair Spray Gel
The first product to combine the natural power of Manuka Honey and MicroSilver BG®, Silver Honey® Rapid Wound Repair is equine wound care that's tough on bacteria but gentle on skin. Its revolutionary formula moisturizes the treatment area as it heals and is proven to stop 99.9% of bacteria immediately to start healing faster. It also protects the skin's natural microbiome, so your horses, ponies and animal companions heal quickly and comfortably. Effective on cuts, abrasions, sores, rain rot, rashes, fungus, scratches, sweet itch, wounds skin ulcers and burns. 8oz Spray Bottle.
Made with natural, medical-grade active ingredients
Proven to stop 99.9% of bacteria immediately to start healing faster
Provides natural debridement of wounds to shed dead tissue and promote new tissue growth
pH balanced and free of hypochlorous acid
Won't disrupt skin's natural microbiome
Designed to stay in place, Silver Honey® spray gel provides continuous coverage to the wound. Its touch-free application is ideal for treating large areas of skin.
View full details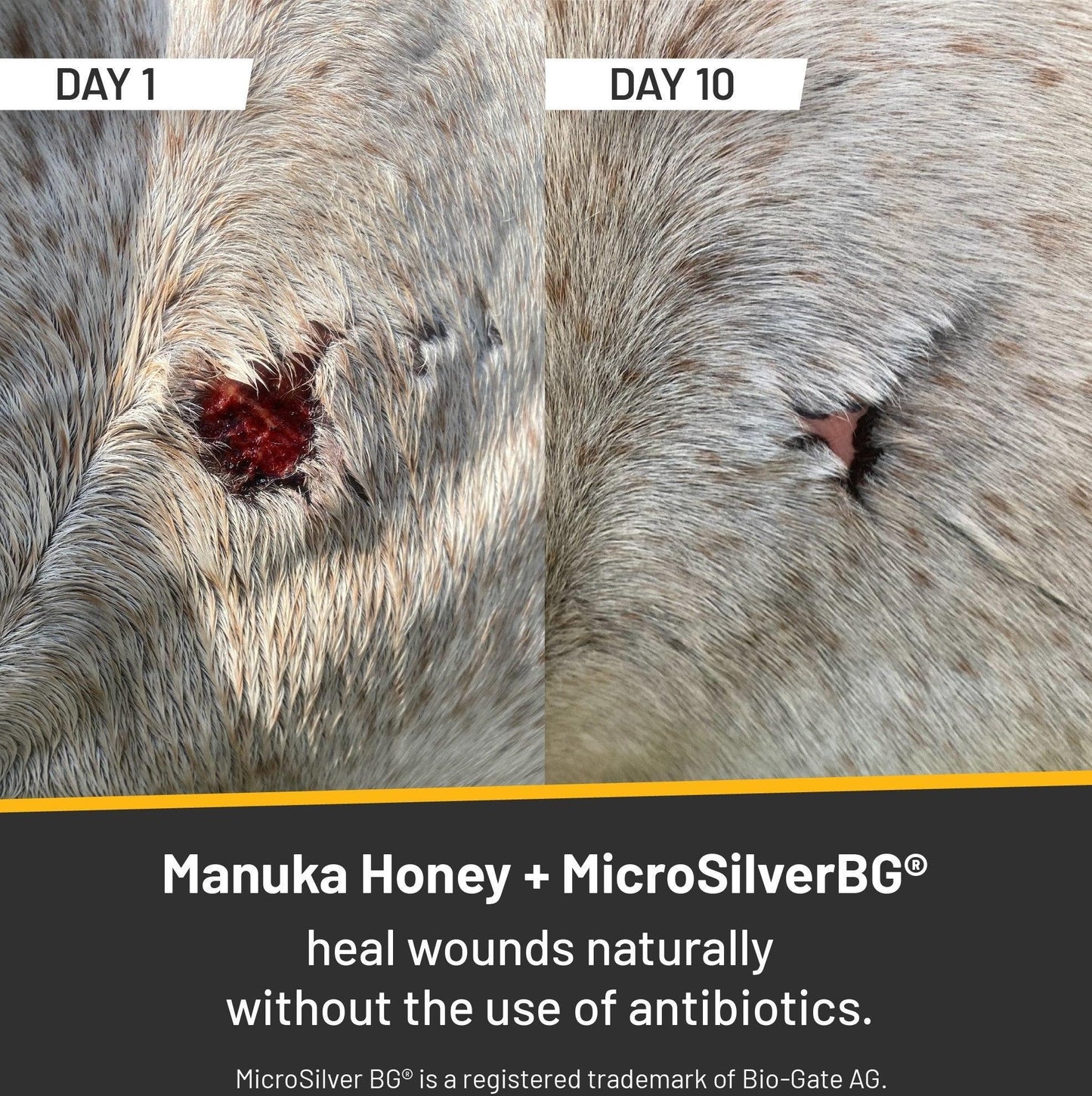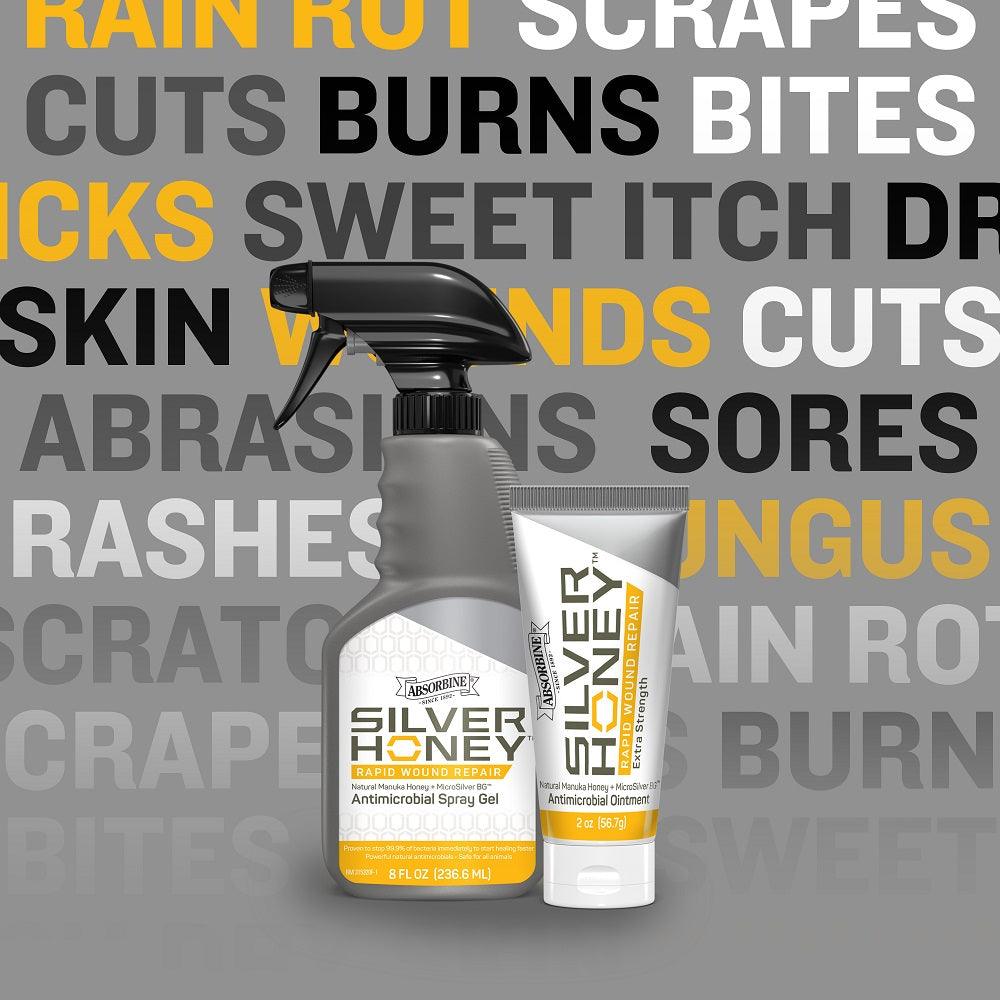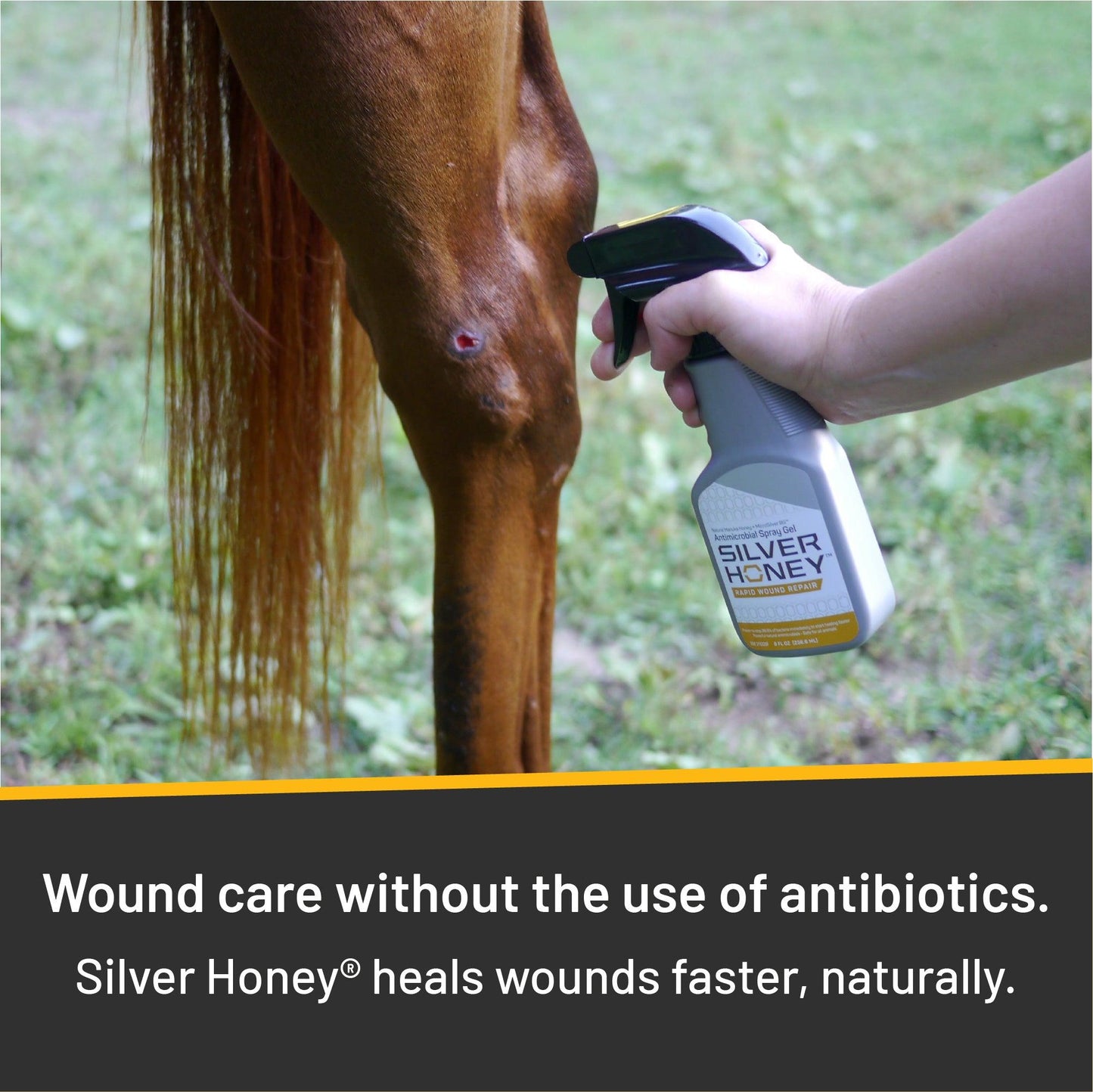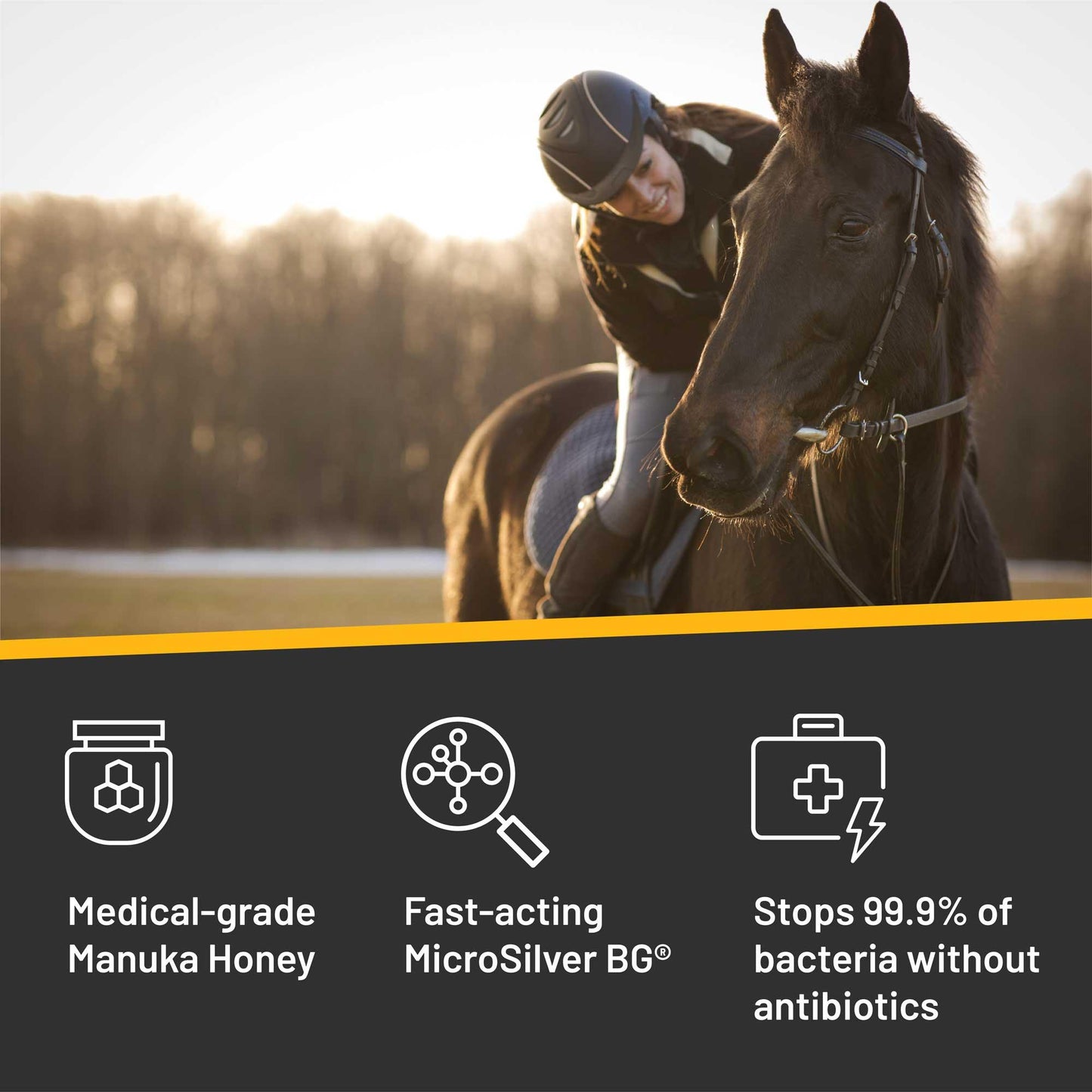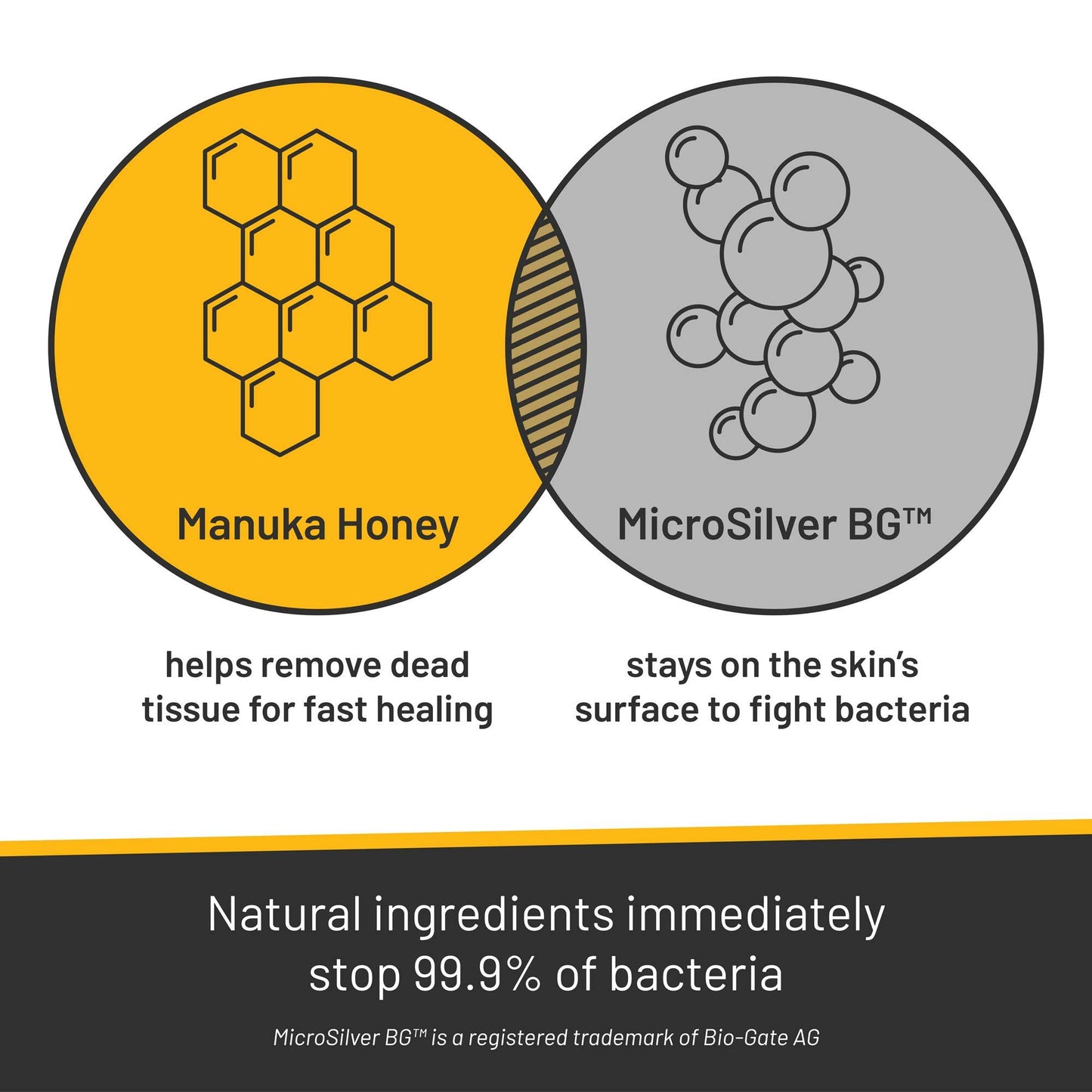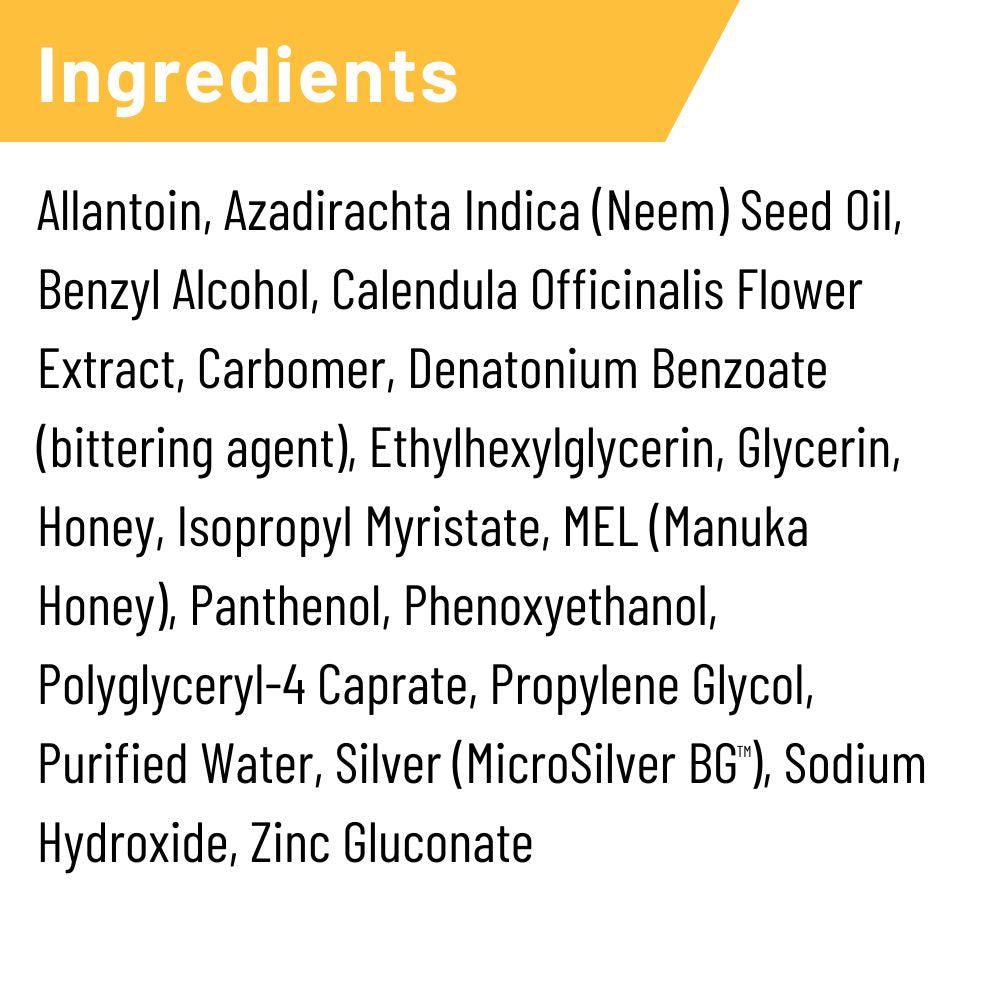 Rapid Wound Repair Spray Gel
I need more time to give review
Game Changer
I cannot believe how quickly my dog was relieved from her itchy smelly ears from allergies. The minute I wipe her ears I can almost hear her sigh with relief . These products are life savers for her. Thank You!!!!
Best product ever!
This product is as close to a topical magic bullet as it gets! A little goes a long way. My husband even used it on a wound from working on his car. He is slow to heal but Silver Honey closed the wound in two days.